Europe
Economy
World News
German inflation highest in nearly 50 years amid soaring energy prices
The inflation rate in Germany has climbed to a new record of 7.9 percent in May, the highest figure in nearly half a century, according to an official estimate.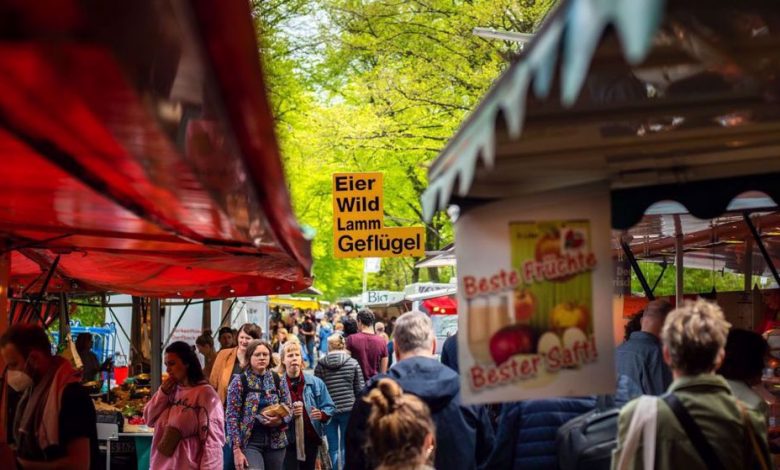 A report published by German statistical agency Destatis on Monday said energy prices rose by 38.3 percent and food prices by 11.1 percent in May compared to the same period last year, causing the inflation to touch the levels seen during the 1973/1974 oil crisis.
Soaring food and energy costs in the continent's biggest economy have sent consumer prices up to 8.7 percent. Analysts surveyed by Bloomberg Agency predicted an 8.1 percent advance.
The German statistics agency cited the Ukraine conflict as the main source of rising energy prices and the record level of inflation.
"Since the beginning of the war in Ukraine, the cost of energy has noticeably increased, substantially affecting the high rate of inflation," the Destatis statement said.
"Another factor with an upward effect on prices is interruptions in supply chains caused by the Covid-19 pandemic," it added.
Germany is planning to ease pressure on consumers through a series of policies including cheap monthly tickets for regional public transport between June and August and a discount for drivers at gas stations.
However, chief economist of Berenberg Bank Holger Schmieding warned that the gas pump discount and other interventions "may well lead to the inflation rate in Germany increasing further in the coming months."
Shortly before Monday's data was released, Germany's finance minister and head of the business-friendly Free Democrats (FDP) Christian Lindner said the rising inflation poses an enormous risk that must be addressed as the top priority.
"Inflation is an enormous economic risk and we must fight this inflation so that no economic crisis grows out of it so that no spiral develops through which inflation feeds itself," he said.
The effects of rising costs are being felt across the world, with the poorest in wealthy countries hardest hit. Analysts have predicted that Europe as a whole will see an average rate of inflation of 6% in 2022.
The development comes in the wake of EU attempts to impose a new package of sanctions against Russian energy sources in the wake of Moscow's military operation in Ukraine.
Earlier last month, German foreign minister Annalena Baerbock said her government was ready to support an embargo on Russian oil imports, despite the country's dependency on Russian oil and gas.
German labor minister Hubertus Heil, however, has warned the country against an embargo on Russian natural gas, saying the move would seriously impact the economy and its laborers.
Germany to increase military budget despite soaring inflation
Amid the struggle to compensate for rising prices and inflation, Germany has agreed to change its constitution to allow for a military fund of 100 billion euros proposed after Russia's operation in Ukraine.
According to the German finance ministry, the parliamentary parties have reached the required two-thirds majority to exempt the defense fund from a constitutional debt brake.
The money is to be used over several years to increase Germany's regular budget budget of around 50 billion euros.
---