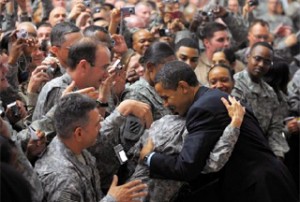 German lawmakers have voted to investigate a deadly air strike in Afghanistan that Killed dozens of civilians.
Pressure has mounted on Chancellor Angela Merkel's government over the September 4 bombing of two fuel trucks near Kunduz, northern Afghanistan, carried out on the orders of German NATO commander Georg Klein.
Members of the German parliament's Defense Commission agreed on the need for an investigation, but are yet to set out how it will be conducted.
According to NATO, the death toll in the strike including civilians was up to 142.
The German media alleged last week that the Defense Ministry hushed up reports of civilian casualties and also suggested commanders on the ground did not adhere to the agreed rules of engagement.
Former defense minister Franz Josef Jung resigned from his position as labor minister over the reports.
Armed forces chief of staff General Wolfgang Schneiderhan and another senior defense ministry official also stepped down over the affair.