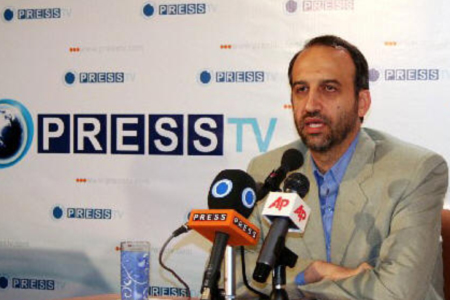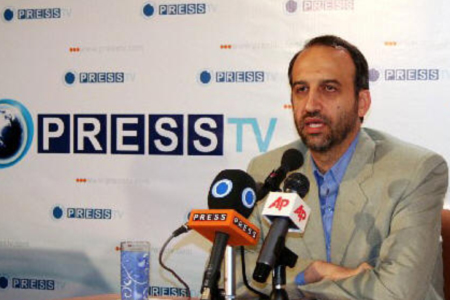 Vice president of the Islamic Republic of Iran Broadcasting Mohammad Sarafraz says German troops in Afghanistan are stationed there in violation of the country's constitution.
In a meeting with the German parliamentary delegation at the Press TV headquarters in Tehran on Tuesday, Sarafraz pointed to the civilian casualties in Afghanistan and said, "German troops are in Afghanistan … against the will of the majority of the people of Germany."
Referring to Chancellor Angela Merkel's remarks about Germany having "utterly failed" in attempts to build a multicultural society, Sarafraz said, "With this statement Ms. Merkel determined the fate of the Muslim community in Germany in a regrettable manner."
The IRIB vice president went on to address Press TV's difficulties in reporting on current affairs in Germany and criticized German media reporting on Marwa el-Sherbini.
"What was more important than Ms. Sherbini's martyrdom was German police opening fire on her husband, Elwi Ali Okaz, in court and this was ignored by media," he said.
"The Press TV reporter's efforts to interview Ms. Sherbini's husband bore no fruit due to the restrictions imposed by the German police and unfortunately the German judicial system exonerated the officer who shot Ms. Sherbini's husband," Sarafraz added.
Sherbini was an Egyptian woman brutally stabbed to death in a Dresden courtroom by her neighbor Alex Wiens, whom she had sued for calling her a terrorist for wearing a headscarf.
Wiens approached the witness stand during the hearing, stabbing Marwa 18 times in front of her 3-year-old son. Her husband, who attempted to shield his wife, was shot by security guards who confused him with the assailant.
German police came under criticism for failing to protect Sherbini and for failing to recognize the attacker and shooting her husband.
Sarafraz went on to say German media distorted Iran's image and "censored Iran's achievements and successes."
Head of the German delegation Peter Gauweiler, for his part, expressed readiness to discuss the topics raised by Sarafraz in television programs, saying, "Answering these topics requires a lot of time and it is not currently possible."