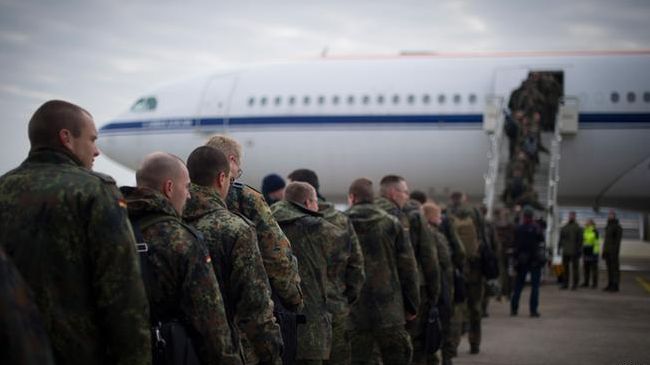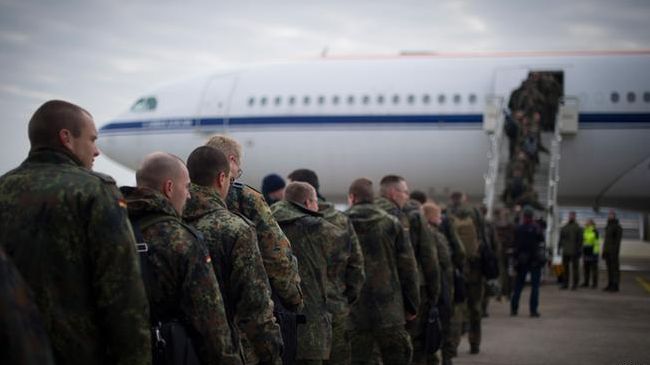 Germany has dispatched 240 soldiers to southern Turkey to operate Patriot missiles deployed along the Turkish-Syrian border.
The German contingent flew out of Berlin-Tegel International Airport on Sunday, and arrived at the Incirlik Air Base in the southern Turkish province of Adana later in the day, Xinhua reported.
The German soldiers are headed for Kahramanmaras Province, situated 100 kilometers (62 miles) inside Turkey's border with Syria, where two German Patriot units are to be fully operational by early February.
The troops, comprising mostly of air forces personnel, reportedly include soldiers specialized in the areas of logistics, command, control systems, health services, and nuclear-biological-chemical weapons defenses.
An advanced German military team is already on site and the missiles with launch equipment are due to arrive by ship in Turkey on Monday.
A total of 350 German soldiers are to be sent to Turkey.
In early December 2012, NATO approved Turkey's request for the deployment of Patriot surface-to-air missiles in its territory.
The United States, Germany, and the Netherlands will each deploy two Patriot batteries in southeastern Turkey.
Germany's Bundestag parliament approved the deployment – limited to one year – on December 14, 2012.
Russia, Syria, and Iran have strongly opposed to the stationing of Patriot missile systems in Turkey.
Russia says the threats facing Ankara have been exaggerated in order to justify NATO's deployment of advanced Patriot missiles in Turkey along the Syrian border.
Moscow also says that the deployment of Patriot missiles in Turkey would increase "the risk that these arms will be used."
Meanwhile, Iranian Foreign Ministry Spokesman Ramin Mehmanparast urged Turkey on December 22, 2012, to cooperate with Iran in order to provide security in the region, saying that the unrest was only to Israel's benefit.