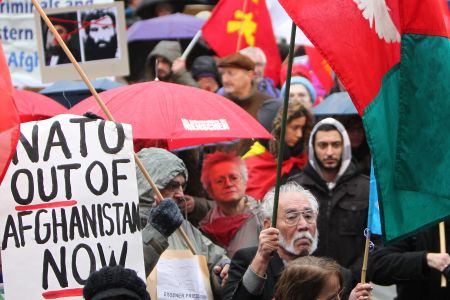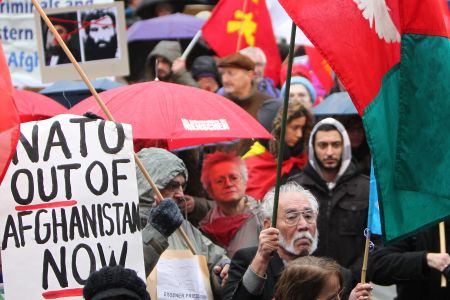 Hundreds of people in Germany have staged an anti-war rally, ahead of an international conference on Afghanistan, Press TV reports.
The protesters, mostly members of the German peace movement, gathered in the western city of Bonn to chant anti-war slogans.
Demonstrators also carried banners calling for an end to the war in Afghanistan and demanding an immediate withdrawal of foreign troops.
Around 100 delegates are expected to gather in Bonn on Monday, to discuss a strategy for after Western troops leave Afghanistan in 2014.
Meanwhile, Pakistan has announced the cancellation of its participation in the conference, as a response to the killing of 24 Pakistani soldiers in NATO airstrikes near the Afghan border last week.
Last month, German Defense Minister Thomas de Maiziere announced that the presence of German troops in Afghanistan would continue after the 2014 deadline.
Germany has the third largest force in Afghanistan following the United States and Britain, with some 5,350 soldiers. Germany is expected to cut its combat force contingent to 4,900 soldiers within a year.
According to official figures released by the website icasualties.org, a total of 53 German soldiers have been killed in Afghanistan since October 2001, when the US-led invasion of the country began.