Syria
Germany dismisses claims of chemical use in Syria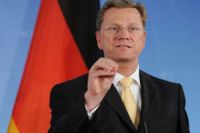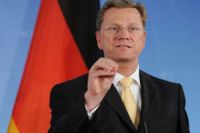 Despite repetitious claims made by the US and British officials who alleged use of chemical weapons in Syria, German Foreign Minister Guido Westerwelle announced that there is no evidence over use of such weapons in that country.
According to ISNA, talking to reporters in Ghana, he said that "We don't have information or evidence over the Syrian regime's use of chemical weapons."
Germany has asked the US administration to share information proving the Syrian government used chemical weapons against opposition rebels.
The German foreign minister said: "We urge the bodies who say they have information that the Syrian government used chemical weapons to share these information with all partners in the international community."
Earlier, the US administration claimed that it has "varying degrees of confidence about the actual use," of chemical weapons and sarin gas.