Europe
Iran
Middle East
World News
Germany rejects suit against Merkel over Soleimani assassination
A criminal complaint filed by Germany's Left party against Chancellor Angela Merkel for helping the US assassinate Iran's top anti-terror commander General Qassem Soleimani has been dismissed by the office of Germany's federal prosecutor.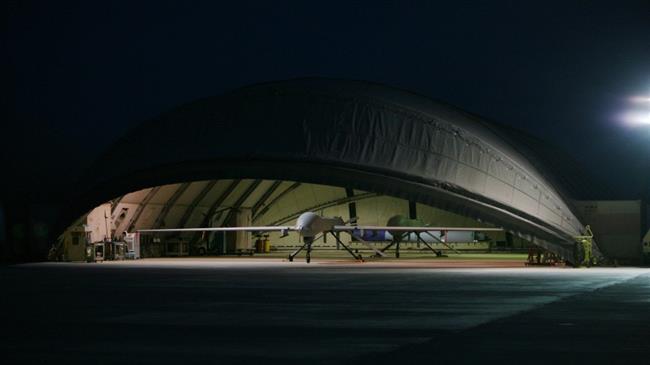 Eight lawmakers from the Left Party had filed a criminal complaint against Merkel in February. The lawsuit said the US Air force's base in Germany's Ramstein, believed to be used to control drones over Africa and the Middle East, was part of the operation that led to the general's assassination.
They accused the Merkel government of "abetting" the US operation by failing to take action to stop the US drone attack that killed the Iranian commander.
The German paper Die Welt reported that the prosecutor's office had dismissed the complaint, saying there were no indication points to start a probe against the Merkel government.
On January 3, the US assassinated General Soleimani, commander of the Quds Force of Iran's Islamic Revolution Guards Corps, and Abu Mahdi al-Muhandis, the second-in-command of Iraq's Popular Mobilization Units (PMU), and a group of their companions in Baghdad. The operation was conducted with the authorization of US President Donald Trump.
Both commanders enjoyed deep reverence among Muslim nations over their endeavors in eliminating the US-sponsored Daesh terrorist group in the region, particularly in Iraq and Syria.
The Merkel government has been criticized for its pro-Israeli policies.
Last year, Germany passed a law condemning the Boycott, Divestment and Sanctions (BDS), a pro-Palestinian boycott movement, as anti-Semitic.
Reacting to the passage of the law, the BDS movement — founded in 2005 by Palestinian activists — accused Berlin of "complicity in Israel's crimes of military occupation, ethnic cleansing, siege and apartheid."
Five United Nations special rapporteurs also challenged the German law as "anti-Semitic" and called on Berlin to provide information on how the anti-BDS legislation complies with international human rights law, freedoms of opinion and expression, and the right to peaceful assembly.