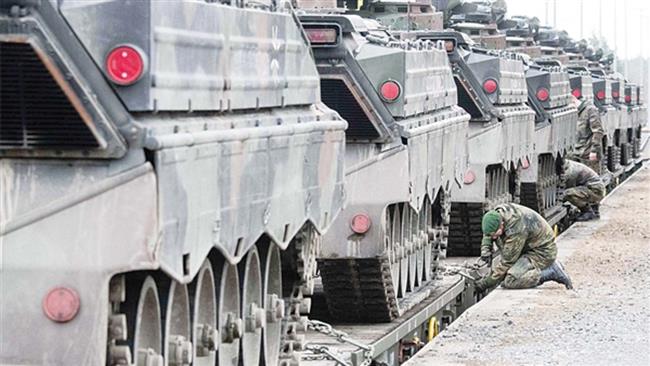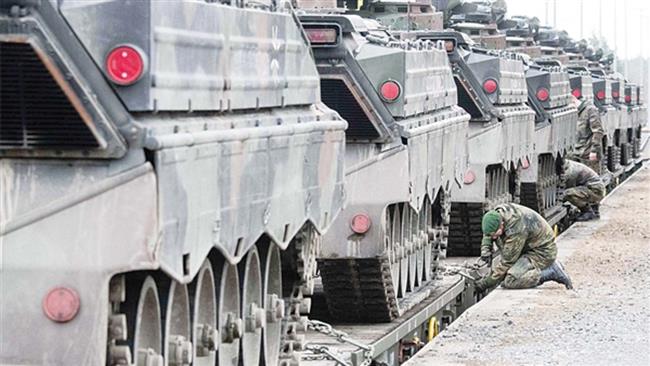 The German government has approved more arms sales to the United Arab Emirates (UAE), which is assisting Saudi Arabia in its deadly military campaign against Yemen.
German media reported that Berlin had approved the sale of 203,448 detonators for 40-mm mortar shells to the Arab kingdom as well as 134 million dollars worth of armor-plating for military vehicles.
The move indicated that Germany was continuing its policy of supplying arms to countries directly involved in the Middle East conflicts and disregarding the vetting process of the deal for potential humanitarian impact.
"Once again, the government is waving through the delivery of military equipment to a war participant in the [Persian] Gulf region," said Agnieszka Brugger, the opposition Green Party spokeswoman.
"Instead of finally stopping all arms dealing with the states participating in the bloody war in Yemen, the CDU and SPD [Germany's governing coalition parties] are ignoring Germany's arms export guidelines once again," she added.
Abu Dhabi is a member of the Saudi-led military coalition that has been engaged in a brutal offensive against in Yemen since March 2015 with the aim of reinstalling the former Riyadh-allied government.
The deal comes as some seven million Yemenis are facing starvation as a result of the two-year conflict in the country, which has already claimed over 12,000 civilian lives and taken a heavy toll on the impoverished country's facilities and infrastructure, including hospitals, schools and factories.
Germany is one of the world's main arms exporters to the European Union states and NATO countries. The United States and the United Kingdom have also been major suppliers of arms and weapons to countries that wreak havoc in the Middle East.
The US and its allies have been under pressure to halt arms sales to Saudi Arabia which faces massive criticism from the international community for launching a violent war against the poorest Arabian Peninsula state.