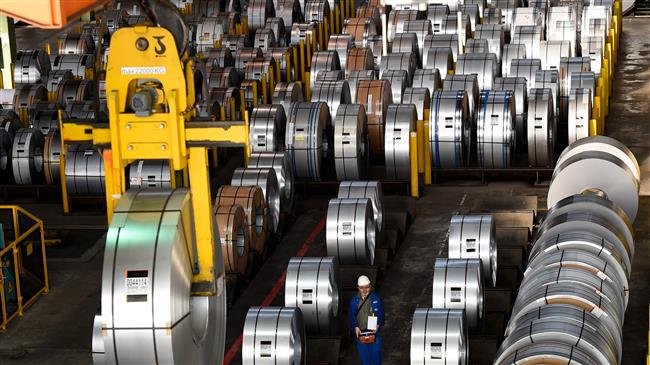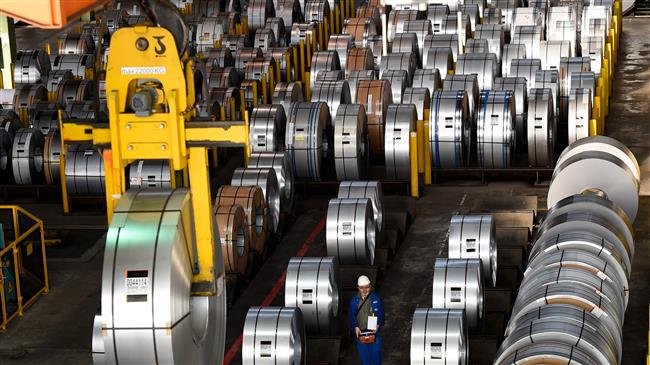 Germany has called for "determined" action to counter a proposal by US President Donald Trump to impose sharp tariffs on steel and aluminum imports.
Trump proposed new tariffs on imported steel and aluminum as part of his protectionist policies in line with his slogan, "Make America Great Again."
"It'll be 25 percent for steel and it'll be 10 percent for aluminum … and it'll be for a long time," Trump said on Thursday. "We're going to build our steel industry back and our aluminum industry back."
This is Trump's first major step in fulfilling his promise during the 2016 presidential election campaign to protect the US steel industry.
The European Union (EU) member states are concerned about the impact of the new tariffs on their economies.
Trump's proposal was "not at all acceptable," German daily newspaper Die Welt on Friday quoted Foreign Minister Sigmar Gabriel as saying.
The EU "must respond with determination to US punitive tariffs that threaten thousands of jobs in Europe," Gabriel said. There should be "no doubt in Washington" that a response would be forthcoming from Brussels. Gabriel urged Trump to "rethink his announcement."
During his presidential campaign, Trump claimed that foreign countries were "dumping vast amounts of steel all over the United States, which essentially is killing our steelworkers and steel companies."
We "do not practice unfair competition with dumping prices," Gabriel claimed, indirectly putting the blame on the Chinese who are famous for selling cheap material.
Nevertheless, the US and the EU "should do everything possible to avoid an international trade war," Gabriel warned.
Trump responded by saying that "trade wars were good and easy to win."
Gabriel's comments were an echo of comments by the chief of the European Commission Jean-Claude Juncker.
Juncker complained that the proposed tariffs were a blatant intervention that amounted to protectionism, vowing to act "firmly" against Trump's proposed tariffs.
French Finance Minister Bruno Le Maire followed suit, saying Washington should be prepared for a firm joint response if it imposes fresh tariffs on imported steel and aluminum.
In a rare reaction, Roberto Azevedo, director general of the World Trade Organization (WTO), also expressed concern about the proposed tariffs.
"The WTO is clearly concerned at the announcement of US plans for tariffs on steel and aluminum," he said in a brief statement on Friday. "A trade war is in no one's interests," he warned, adding that the potential for escalation was real and the WTO would be monitoring the situation closely.