Palestine
Ghussein: Aggression on Gaza Zionist organized terrorism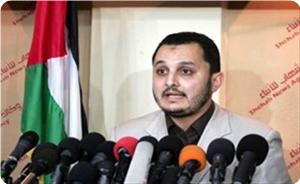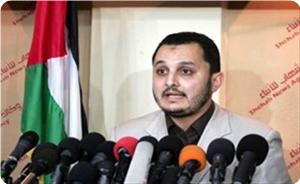 Palestinian interior ministry spokesman, Ihab al-Ghussein, said that the Israeli aggression yesterday evening on Gaza Strip confirms the continuation of Israel's "organized terrorism" against civilians.
Ghussein said in a press statement on Tuesday: "This escalation has taken place shortly after the threats of the Zionist Deputy Prime Minister, Butcher Shaul Mofaz, which reflected the profound crisis experienced by the Zionist entity."
Slaughterer Israeli warplanes launched two air strikes on two separate targets in Gaza City on Monday night.
For his part, Youssef Rizqa, political advisor to the Palestinian premier, told Quds Press that the objective of the Israeli raids on the Gaza Strip is to force it to stick by the so-called "undeclared truce".
He pointed out that Israel aims, through this aggression and through causing painful losses for the Palestinian people, to prove that it has high firepower and to drive the resistance fighters to think about their mechanisms in order to deter them from resisting the occupation.
He also noted that Zionist Israel has been deliberately trying to launch its attacks when there is a meeting of Arab Summit, the Arab League, the Organization of Islamic Cooperation, or the Non-Aligned movement, as if it wants to tell these institutions that their conferences are useless.
Rizqa expressed his regret concerning the inaction of the international, regional and Arabic institutions stressing that their silence has been encouraging the Israeli aggression.