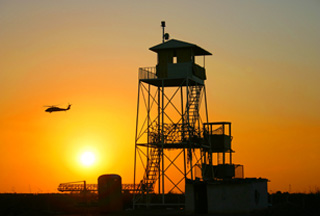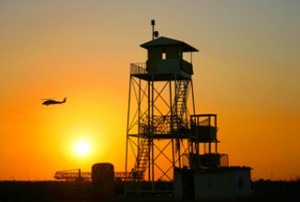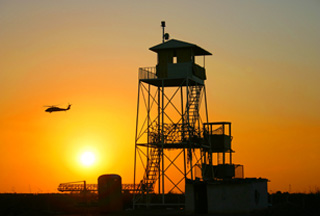 A giant US military base has come under mortar attack as the war-ravaged country is being rocked by a string of deadly bombings.
At least five mortar shells were fired at Camp Anaconda – a giant US base north of the capital Baghdad – on September 11, Xinhua quoted an Iraqi security official as saying.
There were no immediate reports of damage to the remote US base, which is being used for air and logistical support for US troops in Iraq.
In another development on the same day, a roadside bomb went off near a US patrol in the al-Azamiya district north of Baghdad.
The US military has not so far said whether there were any casualties in the attack which came only three days after four US soldiers were killed in two roadside bomb explosions in northern Iraq and in Baghdad.
Nearly 4,340 US troops have been killed in Iraq since the 2003 US-led invasion.
Over the past week, hundreds of Iraqis have been killed and injured in a series of bombings across Iraq.