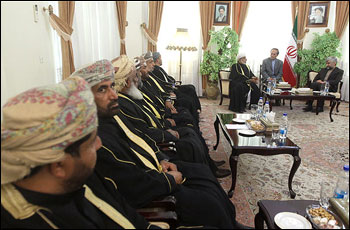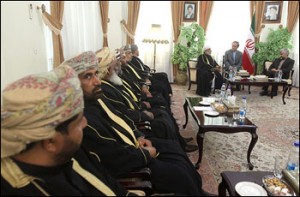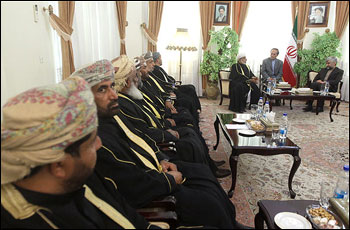 In a meeting in Tehran, IRI's Secretary of Supreme National Security Council Saeed Jalili and Oman's Speaker of Parliament Ali al-Issawi expressed their satisfaction with regional cooperation, calling for expansion of ties between the two countries.
Referring to the Zionist regime's brutal attack on Freedom Flotilla, Jalili said: "Defending Palestine is defending freedom and the rights of all nations and today we witness a global movement for defending the Palestinian people."
"Regarding disarmament, there is a global call for disarming powers especially the Zionist regime, the example of which we witnessed in condemning Israel in the NPT review conference," Secretary of SNSC added.
Jalili proposed launching vessels carrying humanitarian aids to Gaza from the Persian Gulf with the cooperation of regional countries which was welcomed by the Omani guest.
Voicing his support for the peaceful nuclear achievements of the Islamic Republic of Iran, the Omani Speaker of Parliament regarded Imam Khomeini's movement as the beginning of Iran's progresses.
Al-Issawi considered Imam Khomeini as the cause for major changes in the region including defending the rights of the Palestinian people.