Syria
Government allocates 50 billion SYP in 2104 for reconstruction plan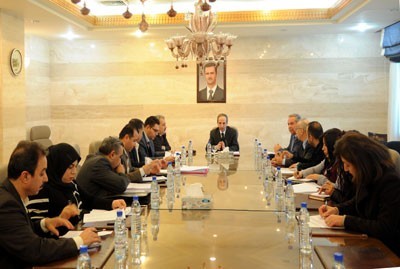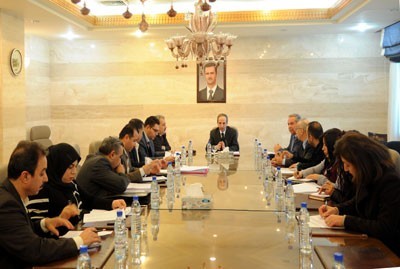 Reconstruction committee on Thursday approved the relief plans of 2104 presented by the ministries of water resources, electricity, oil, education, transport, defense, health, communications and local administration to rehabilitate and mend the public utilities as soon as possible.
"The government is determined to continue offering services to the citizens in the best way in spite of the limited resources as it seeks to make 2104 an exceptional year to reconstruct the infrastructure damaged by the acts of armed terrorist groups," Deputy Premier, Minister of Local Administration Omar Ghalawanji said.
Chairman of the committee Ghalawanji affirmed that the government works to provide the necessary funding of reconstruction from the general budget as it allocated 30 billion SYP last year and 50 billion SYP in 2014 to compensate the affected people.
"The value of damages till the end of the last year reached at more than 3250 billion SYP, distributed to 722 billion as direct damages and 2528 billion as indirect damages," Ghalawanji said.
For his part, Minister of Electricity Imad Khamis affirmed that the Ministry's relief plan for 2014 will focus on rehabilitating and mending the constituents of the electrical energy, related to generating the electric power, clarifying that the value of this plan for the two upcoming months is estimated at 6,7 billion SYP.
Minister of Education Hazwan al-Waz said that nearly 5 thousand schools became out of service after they were targeted at the hands of the armed terrorist groups, adding that the Ministry's plan will concentrate on mending and reconstructing the schools of the small and medium damages.