Middle East
Syria
World News
Government calls for providing strategic products to the Syrian markets considering any (zionist) attack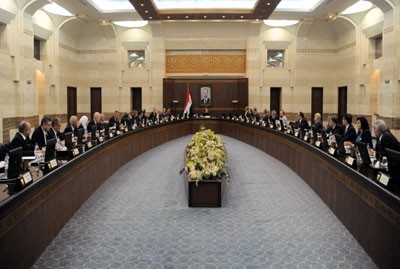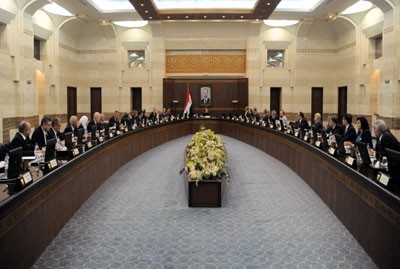 Prime Minister, Dr. Wael al-Halqi called for providing all the markets with basic needs and opening new governmental institutions to deliver them to the citizens.
Heading a weekly Cabinet session on Tuesday, Dr. al-Halqi called for increasing the amount of the stored wheat and opening new bakeries as to secure the needs of all citizen in all areas.
He also called upon the Petroleum Ministry to increase the reserves of the petroleum products, especially in the southern area, instructing the ministries of agriculture and industry to establish safe warehouses for storing Cotton.
Prime Minister stressed that the government is continuing its interfere as to stabilize the value of the Syrian currency, calling for tightening the procedures that aim at pursuing all manipulating sides and persons.
He hailed the achievements of the Syrian Arab Army in restoring security and stability to lots of areas, stressing his confidence in the Syrian Armed Forces.
Al-Halqi said that the last cabinet reshuffle aims at improving the work of the ministries, boosting their ability to secure the citizens' basic needs and enhancing the comprehensive development process.
For his part, Deputy Prime Minister for Services Affairs, Minister of Local Administration Eng. Omar Ibrahim Ghalawanji, said that the service sector is providing all possible services to citizens despite the repeated attacks committed by the terrorist groups against the electricity generating stations and the infrastructure.
In turn, Deputy Prime Minister for Economic Affairs, Dr. Qadri Jamil, briefed the ministers on the economic situation, stressing that the Ministry is taking new measures to repel the attempts made by Syria's enemies to undermine the national economy.