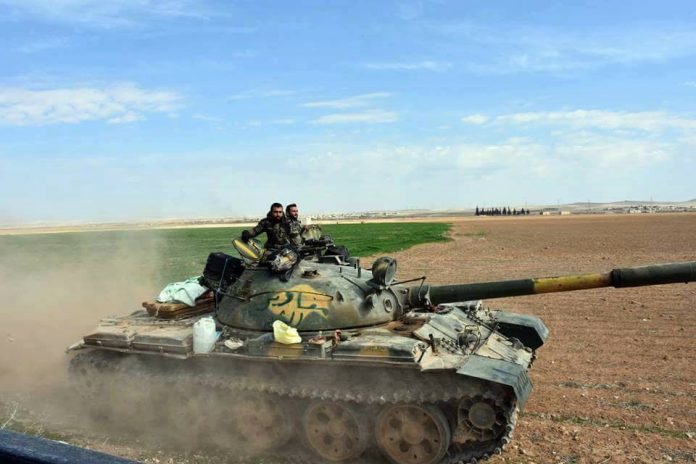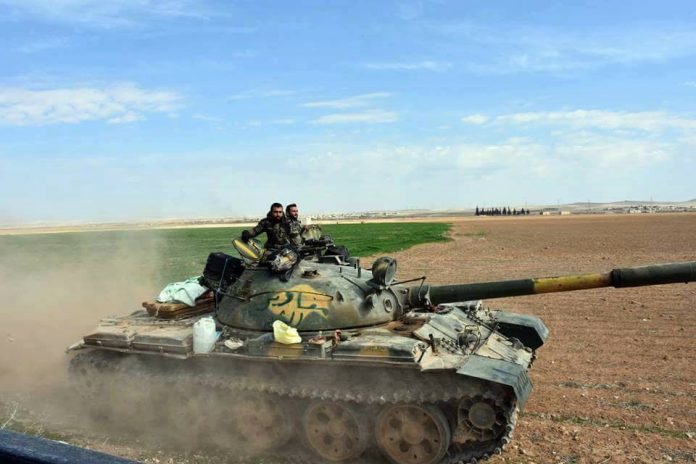 ISIL terrorists continues to lose more villages in the eastern Aleppo countryside, allowing the Syrian Army to expand its control to the south of the terrorist group's bastion of Deir Hafer.
Three more villages – located east of Al-Qusayr which was liberated in yesterday's assault – have been recaptured by the Army's elite forces, who as of now have been on the offensive for more than two months.
These most recently liberated are Hamid Hawsh, Jafirat Mansur and Diham.
The new progress further squeezes Daesh's forces in Deir Hafer, and may very well force them consider withdrawing in the direction of Raqqah province before being fully encircled by the encroaching pro-government juggernaut.
In recent times, ISIS has suffered heavy losses in both territory and fighters after being driven out of the ancient city of Palmyra, in addition to its mass withdrawal across the eastern part of Aleppo province. The strategic rout in Aleppo province more specifically has seen the terror group surrender its former stronghold of Al-Bab, and more recently, the strategic water-pumping town of Al-Khafseh.