Iran
Middle East
Govt. employees return to work in Iran, mosques to reopen
Iran's President Hassan Rouhani says mosques will reopen throughout the country as authorities are taking tougher measures to ensure that health regulations are observed.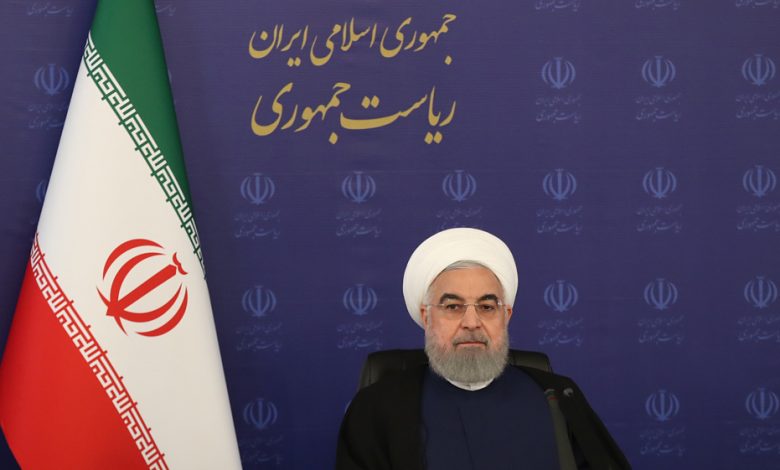 "Doors to mosques across the country will open to public for daily prayers," Rouhani said, adding that social distancing and other health protocols should be observed. He did not say when mosques are due to reopen.
He made the remarks at a meeting of the National Headquarters for Managing and Fighting the Coronavirus in Tehran on Saturday, with provincial governors in attendance through video conferencing.
Rouhani said the coronavirus has led to many developments in political, social, cultural and health sectors.
"Fortunately, great measures were implemented during the coronavirus [pandemic] and today we are facing new conditions. Although our life has become limited and part of it went to the cyber space, people should believe that we cannot return to pre-coronavirus era soon," he added.
Rouhani also underlined the need to live with the highly contagious virus while observing health protocols.
"We may be forced to change our lifestyle for a long time and accept the limitations," he said. "We should plan as if we are expected to live with the virus for years and months because there is still no definite treatment for the disease and the virus is circulating in different areas."
The Iranian president urged the people who have traveled in recent days to continue to heed health protocols, warning that a new wave of the outbreak would trigger the imposition of strict regulations.
The recent increase in the number of COVID-19 infections should not worry the people as the figure is based on diagnostic tests performed to separate patients and virus carriers from the rest of the people, he pointed out.
Rouhani also stressed that the re-opening of different sites does not mean that the risks have decreased.
On Saturday, all government employees in the country returned to work, but officials said the easing of restrictions should be accompanied by "more serious observance" of regulations.
Authorities took tougher health measures, including barring commuters not wearing masks from buses and metro trains.
Iran has been among the countries hit hard by the coronavirus that first showed up in China in late December 2019 before spreading across the globe.
Illegal US sanctions have hampered the virus battle in Iran, which reported its first COVID-19 infection cases in late February.
According to the latest figures released by the Health Ministry, a total of 146,668 Iranians have contracted the disease and 7,677 have died while 114,931 patients have recovered so far.