Syria
Gov't Forces Capture 9,000sq/km in First Phase of Anti-ISIL Operation in Central Syria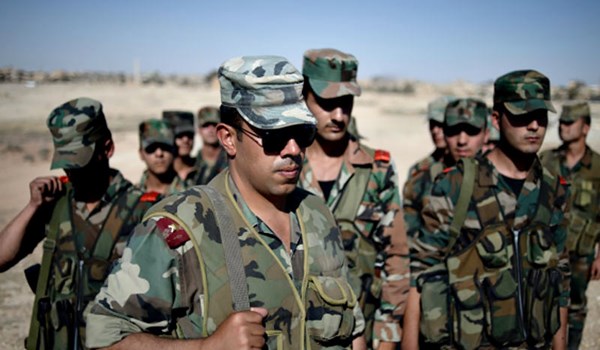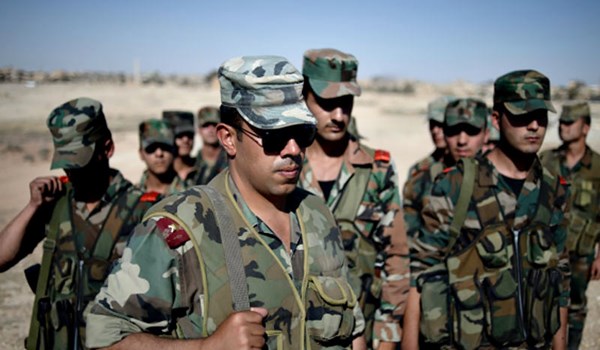 The Syrian Army troops and popular forces ended the first phase of their anti-ISIL operation in the Central parts of the country, including in Raqqa, Homs and Hama province, after imposing full control over 9,000sq/km of land.
The pro-government forces pushed ISIL terrorists back from their positions in the Southeastern part of Raqqa province, Eastern Homs and Eastern Hama, a military source said, adding that the army soldiers managed to take control of 9,000sq/km, including 25 towns and villages and five oil and gas wells in five days of military operations against ISIL in Central Syria.
Hundreds of terrorists were killed or wounded, 8 armored vehicles, 30 military vehicles, 14 arms depots, 18 command centers and 1 missile Launchpad were destroyed in the operations.
In relevant developments on Thursday, the Syrian soldiers advanced in regions near Ithriya in Eastern Hama, retaking control of several hills and military control of the villages of al-Fasedah and Amsheh Radeh in Eastern Salamiyeh.
The Syrian army, supported by the air force and artillery fire, also thwarted the ISIL offensives against several military points in Job al-Mazare in the Northeastern parts of the village of al-Maboujeh in Eastern Hama, inflicting heavy tolls on the terrorists.
Meantime, the army units advanced from the Eastern parts of Hama towards the Eastern parts of Homs province, taking back control of several points in the Northern parts of Sha'er mountain after heavy clashes with the militants.
Also, the Syrian fighter jets pounded the ISIL positions and moves in areas of clashes in the Northern parts of Sha'er mountain, al-Tayebeh region and Northeastern al-Sukhnah, smashing several positions, vehicles and military equipment and leaving a large number of ISIL members killed and wounded.
Meantime, the Syrian soldiers blew up a number of ISIL's bomb-laden cars before they reached one of the army's new points in Homs.