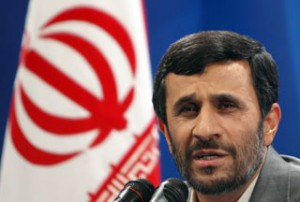 The Iranian President Mahmoud Ahmadinejad has refused to accept the resignation of the culture minister to avoid facing Parliament's vote of confidence for his Cabinet.
The Iranian Minister of Culture and Islamic Guidance, Mohammad-Hassan Saffar-Harandi submitted his resignation to the president on Monday following the president's "oral notification" of his dismissal and the announcement by a caretaker for the ministry.
In his letter to the president, Saffar-Harandi said he would not be present at the ministry anymore; however, the president refuses to accept the resignation
Saffar-Harandi's decision came in the wake of the recent dissensions among Iran's ruling class over Ahmadinejad's appointment of Esfandiar Rahim-Mashaei as the first vice president who has caused political outrage by suggesting that Iran is a "friend of the Israeli people".
Intelligence Minister Gholam-Hossein Mohseni-Ejei is the only minister sacked by the president, according to an official at the Presidential Office.
"Article 136 of the Constitution will not be applied to the government. There is no need for the government to obtain the parliament's vote of confidence," said the official.
He reiterated that the government would continue its activities to the end of its tenure.
According to Article 136 of the Constitution, an administration is required to seek a fresh vote of confidence from parliament if half of its Cabinet members are replaced.
On Tuesday, Majlis Speaker Ali Larijani dismissed speculations about the necessity for the government to obtain a confidence vote.
"This issue is not correct because the resignation of the culture minister has not been accepted," he said.
Larijani made the remarks in response to a note by lawmaker Hamid-Reza Katouzian who said after dismissal of two ministers, President Ahmadinejad should obtain a vote of confidence for his government.