Iran
Gradual lifting of anti-Iran bans unacceptable: Iran MP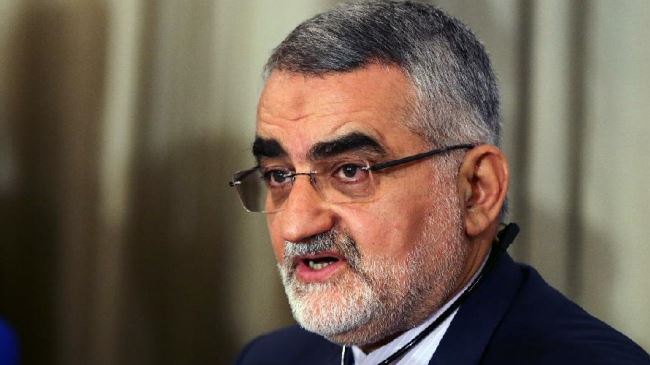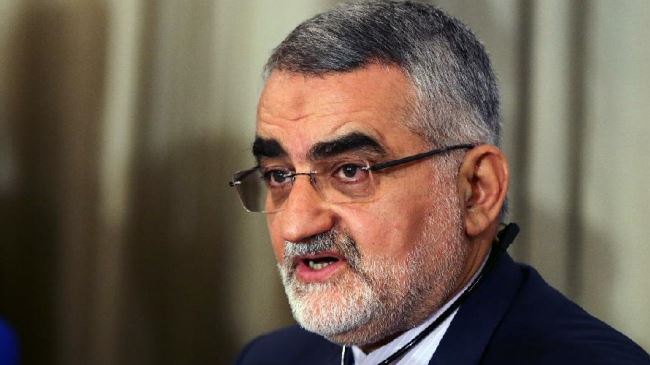 A senior Iranian parliamentarian says all anti-Iran sanctions must be removed if the P5+1 group is willing to reach a final deal with the Islamic Republic over its nuclear energy program.
"If we want a definitive accord on November 24, there must be an immediate lifting of sanctions," AFP quoted Chairman of the National Security and Foreign Policy Committee of Iran's Majlis Alaeddin Boroujerdi as saying at a press conference in the French capital Paris on Wednesday.
The top Iranian legislator also described the proposal for a gradual lifting of anti-Iran bans as "unacceptable".
Iran and the six countries — Russia, China, France, Britain, the US and Germany — are in talks to work out a final deal aimed at ending the longstanding dispute over the Islamic Republic's nuclear energy program as a November 24 deadline approaches.
On October 28, Iranian Deputy Foreign Minister for European and American Affairs Majid Takht-e-Ravanchi, a top nuclear negotiator, said the Iran-P5+1 talks should lead to the removal of sanctions against the Islamic Republic all at once, adding that Tehran is opposed to any gradual lifting of the bans.
Sources close to the Iranian negotiating team say the main stumbling block in the way of resolving the Western dispute over Iran's nuclear energy program remains to be the removal of all the bans imposed on the country and not the number of centrifuges or the level of uranium enrichment.
Tehran wants the sanctions entirely lifted while Washington, under pressure from the pro-Israeli lobby, insists that at least the UN-imposed sanctions should remain in place.