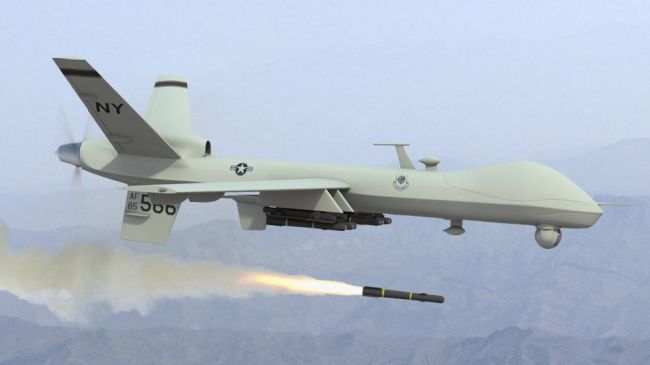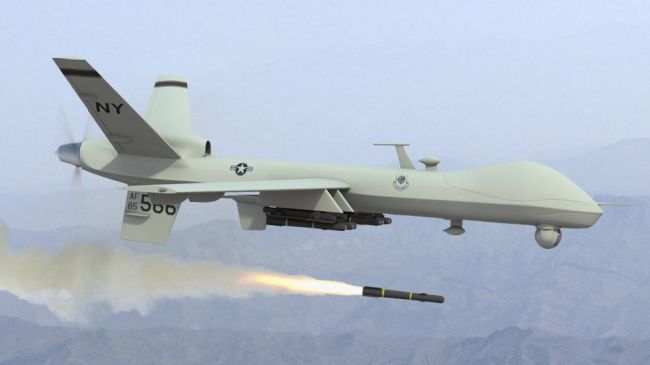 Afghan police say at least 11 people have lost their lives in an air raid conducted by US-led forces in the troubled eastern Ghazni Province.
Local officials said the fatalities were all Taliban members who came under attack somewhere near the Andar district.
Authorities added that the group was gearing up to carry out an attack when it was targeted.
The Taliban militants have yet to comment on the incident.
The United States regularly uses drones for airstrikes and spying missions in Afghanistan among other places.
Washington claims that the airstrikes target militants, but local sources say civilians have been the main victims of the attacks over the years.
The air raids were initiated under former US President George W. Bush, but have escalated under President Barack Obama, who has defended the use of the controversial drones as "self-defense."
The United Nations says the US assassination drone attacks are "targeted killings" that flout international law.
The UN and several human rights organizations have already identified the US as the world's number one user of "targeted killing," largely due to its drone attacks in Afghanistan and Pakistan.
The United States and its allies invaded Afghanistan in 2001 as part of Washington's so-called war on terror. The offensive removed the Taliban from power, but insecurity remains across the country.