Iran
Middle East
Grand Ayatollah Araki: "Wahhabism, 14-century old cancerous tumor"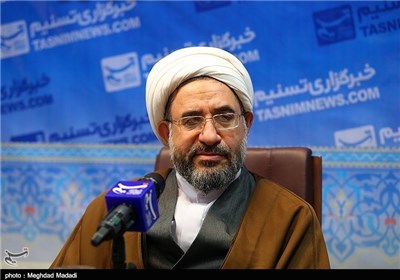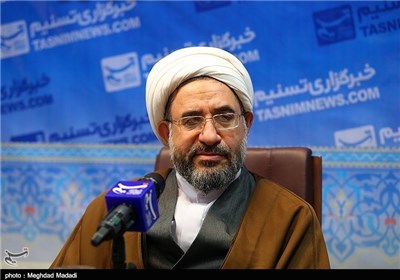 Secretary General of the World Forum for Proximity of Islamic Schools of Thought said," It seems that we are witness to disasters in the world of Islam but the great promising news is that 14-century old cancerous tumor of history has opened and we are at the beginning of an end for this tumor."
Grand Ayatollah Mohsen Araki, in an interview with Tasnim News Agency stressed the importance of Media Fiq'h demanding media expert clerics to convene and collect a compilation of media Fiq'h clues.
In another part of his remarks Ayatollah Araki referred to the recent issues of the world of Islam and assessment of the future events he said," Contrary to whatever we are witnessing in the ongoing events in the region which is a collection of darkness, war, bloodshed and intrigues, there is another layer beneath that which will gradually unveil and that is an absolutely positive layer."
He reiterated," It is right that what we are witnessing is negative disgusting scenes but what is in fact behind these scenes certainly consists of great positive scenes and we predict that in near future Islamic nations get to know the truth behind these minority vampires."
Ayatollah Araki called Wahhbai minorities and Takfiri groups as 14-century cancerous tumors of history which has opened and it means that we are at the beginning of an end for this disastrous and dark period.
Here we announce that certainly Takfiri movement which has started early in our history is showing its fruits in the form of Takfir and the current events and we will certainly witness alleviation and health across the Islamic society very soon.
On the influence of Islamic Revolution and its leaders on other Islamic countries, particularly states in Islamic Awakening territories, he said revolutionary thoughts of the late founder of Islamic Revolution and the Supreme Leader of Islamic Republic will gradually set as the dominant context in the world of Islam as it is underway at the moment.
He noted, "If we recognize the Supreme Leader of Islamic Revolution as a vigilant leader it is not due to our emotional ties but that His Excellency is a unique figure who has not only learnt lessons of Revolution perfectly but has played an important role in convening these lessons."