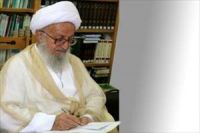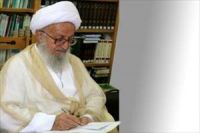 Grand Ayatollah Nasser Makarem Shirazi has slammed the US threats against Syria demanding Muslim scholars to unanimously voice their anger against crimes by bullying powers and their agents.
According to TNA, he issued a statement saying that some oppressive powers of the world do not abide by any international law calling that a return to the law of jungle.
The religious scholar in part of his message referred to the formation of some international organizations as an initiative of the western countries and criticized veto right and other ways to keep these international organizations under their power.
Ayatollah Makarem also touched upon the US unilateral decision making for other countries and said, "Previously a couple of European countries in cooperation with the US made a decision and called that global consensus while even that is forgotten at the moment and the US is the only country that decides about other countries. This is the biggest shame of our time."
He called international bodies to voice their opposition with oppressive countries.
The cleric also said the most infamous are some Arab or so called Islamic governments that are the puppets in the hand of puppeteer countries to destroy Muslim states.
Iranian top jurisprudent demanded Muslim scholars to unanimously voice their anger at the criminal acts of the oppressors and urge Islamic nations for a great uprising against the enemies.