IIT Exclusive News
Syria
Turkey
Videos
GRAPHIC VIDEO: See how Turkish Regime-trained FSA terrorists, wearing Turkish flagged camouflage, beat up man, drag him behind car in rural Aleppo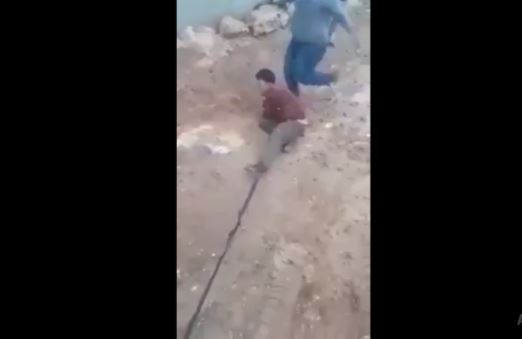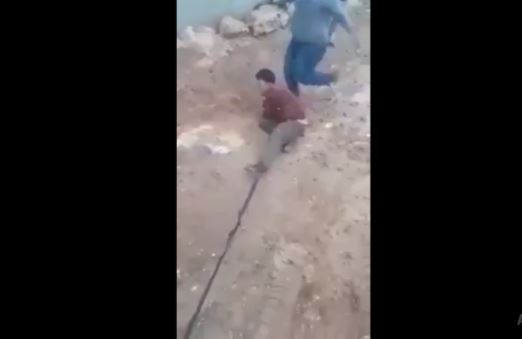 Turkish Nation outraged by the following disturbing video which reveals the brutality of the terrorists trained, fed, backed by Turkish army. How can Turkish Army whose mare responsibility is to protect own people dare to back those savage monsters. See how they spend Turkish People's money on creating rift and terrorism in favour of Big Mideast(israel) project.
Amateur footage surfaced on Thursday from the terrorist-held countryside of northeastern Aleppo where a local man was accused by Free Syrian Army (FSA) terrorists of being a thief after which he was tortured for his alleged crimes.
The young man, whom appeared to have been shot in his leg, was tied to the back of a Toyota truck and dragged several hundred meters along the ground, causing excruciating pain judging by his calls for help.
The terrorists, some of whom whore the Turkish flag on their uniforms, are believed to be part of a Turkmen-led FSA faction which enjoys backing from Ankara and fought alongside the Turkish Armed Forces during their Euphrates Shield offensive in 2016.
The fate of the alleged thief remains to be unknow.
Viewer discretion is advised due to the graphic nature of the video:
Video Source: AMN