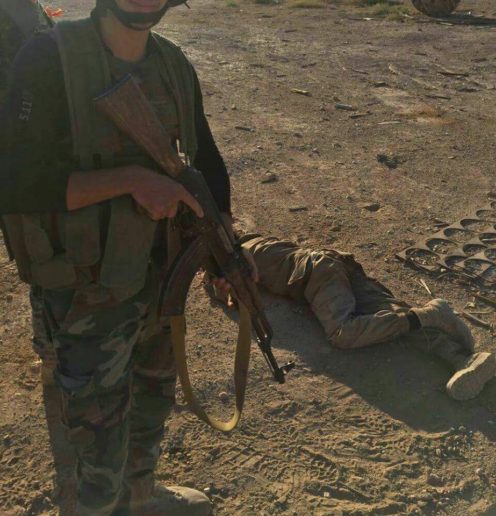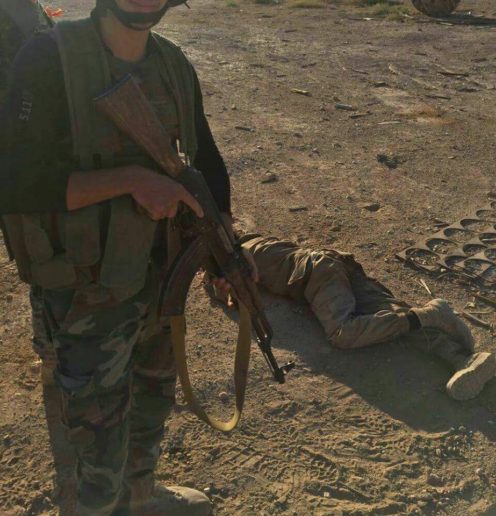 Early this morning, the Syrian Arab Army launched a powerful counteroffensive along the length of the M20 highway from the small city of as-Sukhnah in eastern Homs to the strategic town of ash-Shoula in western Deir Ezzor.
Within hours of their counteroffensive, Syrian Army forces recaptured most of the hilltops and points they initially surrendered to ISIS yesterday, killing dozens of jihadist fighters in the process.
ISIS also launched an assault on the T-3 military airport. Initially, the Syrian Army retreated from the site, however, within an hour it counterattacked, reclaiming the airbase and pushing Islamic State insurgents back to their starting points further east. Heavy clashes in the area are ongoing.
So far, over 30 ISIS militants are confirmed to have died as a result of the Syrian Army counteroffensive.
The pictures shown below have been taken from two main battlegrounds, these being south of as-Sukhnah and near the T-3 military airport.
Source: AMN