North America
Greast Satan US to establish military ties with Brutal Myanmar: Defense official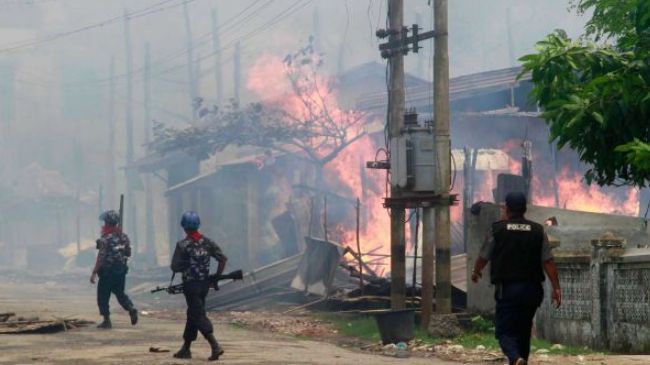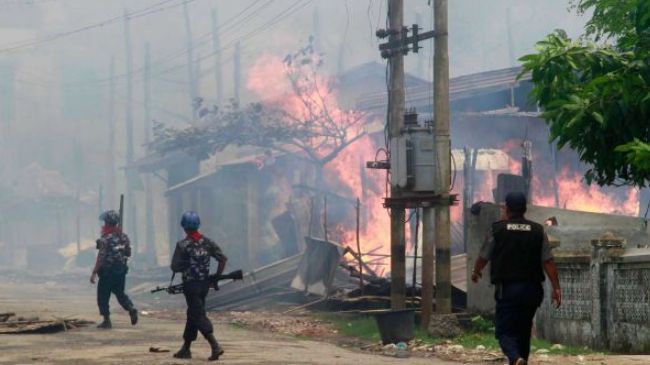 The United States will take "nascent steps" to establish military ties with Myanmar to support "reform efforts" in the Southeast Asian country, says a US defense official.
"We're looking at nascent steps on the US-Burmese military-military relationship. We generally support the proposition that carefully calibrated, appropriately targeted and scoped military-to-military contact is effective in advancing overall reform efforts in Burma," said the senior defense official, who spoke on condition of anonymity on Wednesday.
The official added that the military cooperation would take place in the form of "non-lethal" training for Myanmar's officers aimed at humanitarian aid, military medicine and defense "reform."
"The bottom line is we're interested, we're looking at ways to move forward and I think you'll see appropriately calibrated steps in the near future."
In November, US President Barack Obama called for deeper reforms in Myanmar and efforts to push the country out of decades of military rule.
Obama made the remarks during a meeting with Myanmar's President Thein Sein in the capital city of Yangon.
Obama, who is the first serving US president to have visited Myanmar, pledged more US help to Myanmar if the Asian country would keep making true reforms.
"We will do everything we can to ensure success," Obama told Myanmar's opposition politician Aung San Suu Kyi.
"Instead of being repressed, the right of people to assemble together must now be fully respected," the US president said in an address to students at Yangon University.
According to UN statistics, nearly 115,000 people have been forced out of their homes as a result of escalating sectarian violence between Muslim communities and Buddhist extremists in Myanmar's western state of Rakhine.
Human Rights Watch recently said satellite images showed that the Buddhist extremists carried out attacks against the Rohingya Muslims with the support of state security forces and local government officials in October.
The rights group has also reported accounts of "gruesome casualties" including beheadings and killings of women and children due to the ethnic violence.
Some 800,000 Rohingyas are deprived of citizenship rights and suffer most from the policy of discrimination that has denied them the right of naturalization, and made them vulnerable to acts of violence and persecution, expulsion and displacement.