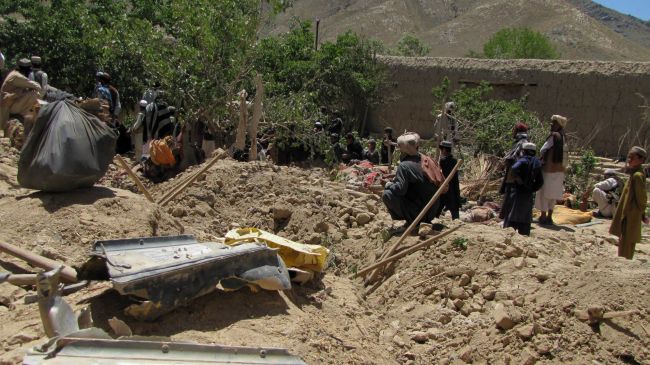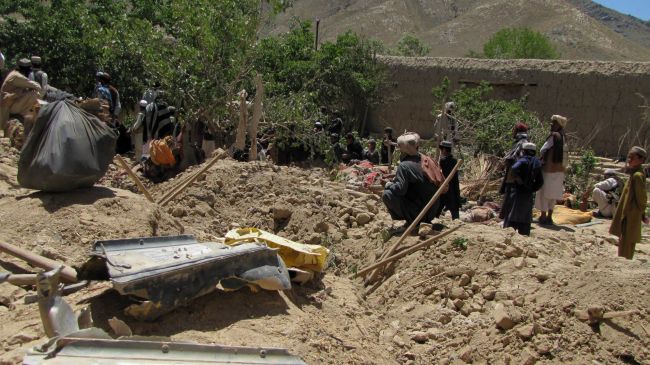 At least four people have been killed in yet another airstrike by US-led forces in eastern Afghanistan.
The attack occurred in a region in Nangarhar province on Monday.
According to local sources, the victims were riding a motorcycle when they were hit by US forces.
Some reports said a local Taliban commander was among those killed. However, Taliban has made no comments so far.
Earlier on Sunday, a US assassination drone attack killed at least five people and wounded three in the eastern Afghan province of Kunar.
The US carries out targeted killings through drone strikes in several Muslim countries, such as Yemen, Pakistan, Afghanistan and Somalia.
Washington claims the targets of the drone attacks are militants, but local officials and witnesses maintain that civilians have been the main victims of such raids over the past few years.
The number of militant attacks has increased in war-torn Afghanistan since the country signed a controversial security pact with Washington, which allows US troops to stay in the country beyond the 2014 withdrawal deadline.