Africa
Great Satan US army prepares for war in Somalia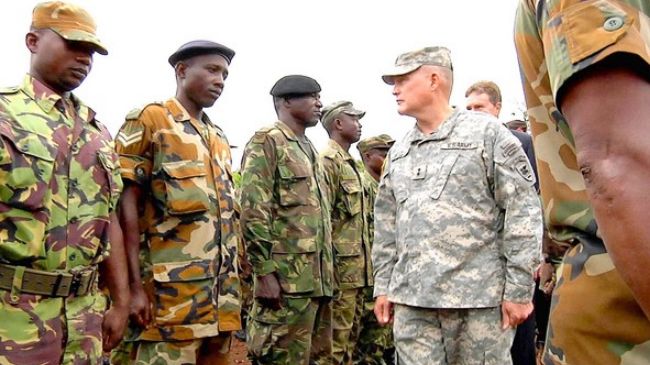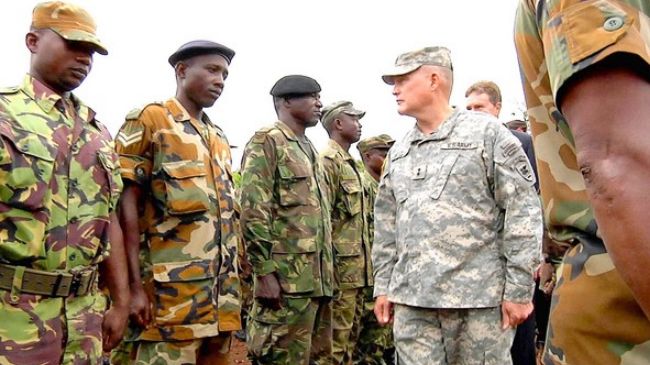 A new report has unveiled that the US Army is "quietly equipping and training" thousands of African troops to prepare them for a war against al-Shabab fighters in Somalia.
"Officially, the troops are under the auspices of the African Union (AU). But in truth, according to interviews by US and African officials and senior military officers and budget documents, the 15,000-strong force pulled from five African countries is largely a creation of the State Department and Pentagon, trained and supplied by the US government," Los Angeles Times reported on Monday.
The report added that the American officers along with dozens of retired foreign military personnel, hired through private contractors, are guiding the African soldiers.
"Nearly 20 years after US Army Rangers suffered a bloody defeat in Somalia, losing 18 soldiers and two Black Hawk helicopters, Washington is once again heavily engaged in the chaotic country. Only this time, African troops are doing the fighting and dying," the report said.
Freetown, Sierra Leone's capital is one of the bases the US army uses to train African soldiers, it said.
Through deploying African troops to Somalia, "the Obama administration is trying to achieve US military goals with minimal risk of American deaths and scant public debate," the report added.
"The US can underwrite the war in Somalia for a relative pittance — the cost over four years has been less than USD 700 million, a tenth of what the military spends in Afghanistan in a month — but the price tag is growing. More than a third of the US assistance has been spent since early 2011," the American newspaper said.
African forces are supplied "with surveillance drones, ammunition, small arms, armored personnel carriers, night-vision goggles, communications gear, medical equipment and other sophisticated aid and training," the report added.
"The US government has done extremely well in providing for us and we are grateful for that, but they can do more," said Brig. Gen Komba Mondeh, Sierra Leone's chief of operations and plans.
"This is real war, and we expect to see the body bags coming back home," he said.
The report came as the US has recently stepped up its assassination drone operations in the famine-stricken Somalia.
The weak Western-backed transitional government in Mogadishu has been battling al-Shabab for the past five years and is propped up by a strong AU force from Uganda, Burundi, and Djibouti.
The country has not had a functioning government since 1991, when warlords overthrew former dictator Mohamed Siad Barre.