North America
Syria
Great Satan US asks Syria terrorists groups to retreat to Jordan amid army advances: Sources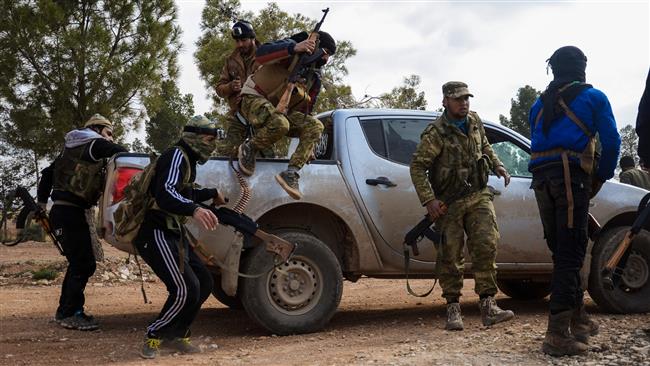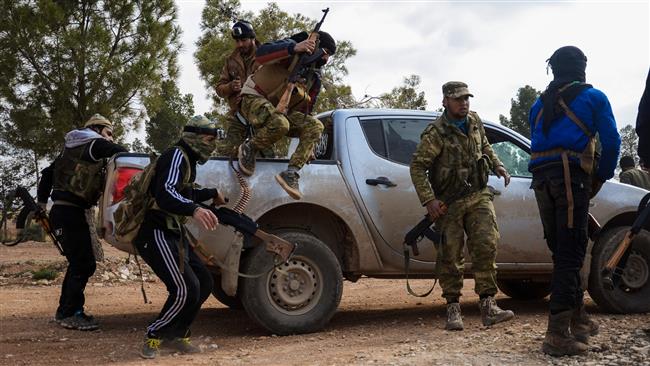 The US and its allies have urged two militant groups fighting the government in southeastern Syria to retreat into Jordan in the face of army advances, Reuters has quoted militant sources as saying.
Both Usoud al-Sharqiya and Martyr Ahmad Abdo, part of the so-called Free Syrian Army group, were urged by their main backers, the CIA and some Arab states, including Jordan and Saudi Arabia, to end fighting in the area, militant sources said.
Badr al Din al Salamah, a senior official in the Usoud al Sharqiya group, said, "There is an official request for us to leave the area."
The request comes as the Syrian army is advancing against foreign-backed militants after retaking control of a string of border posts with Jordan.
The militant commanders were allegedly told in a letter that their presence in a small enclave near the Jordanian border posed a threat to them.
The two groups, which have hundreds of fighters, will subsequently have to hand over heavy artillery and scores of US-made anti-tank missiles, according to the militants.
The decision has reportedly irritated the militants. In a meeting on Saturday, their commanders told the joint operations center in Jordan that they would rather "stay and die" in the desert.
"We have rejected the request, since if we entered Jordan we would consider it the end," al-Salameh said.
Another militant source said they don't oppose the withdrawal, but they want assurances from Jordan that they could lobby to expand a ceasefire brokered by Russia and the US in southwest Syria to the Badia desert area.
Said Seif, a spokesman for the Martyr Ahmad Abdo group, said, "We have accepted in principle and there are matters that have to be resolved. But until this moment there is no final agreement on withdrawing and we are still in the Badia and still fighting at our posts."
The news comes amid reports that US aircraft were evacuating Daesh field commanders in Dayr al-Zawr in the face of army advances.
Last month, the so-called Syrian Observatory for Human Rights, which is sympathetic to militants, reported at least five instances of US airlifts of Daesh elements in Dayr al-Zawr. Washington has rejected the reports as "false."
The US has long been accused of colluding with Daesh through providing safe passage and logistical support to members of the Takfiri group in conflict zones.
Last week, Syrian government forces broke the three-year-long Daesh siege on Dayr al-Zawr, the provincial capital of the oil-rich province of the same name.