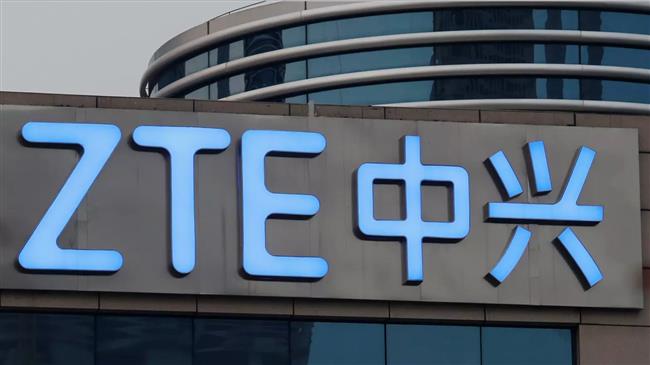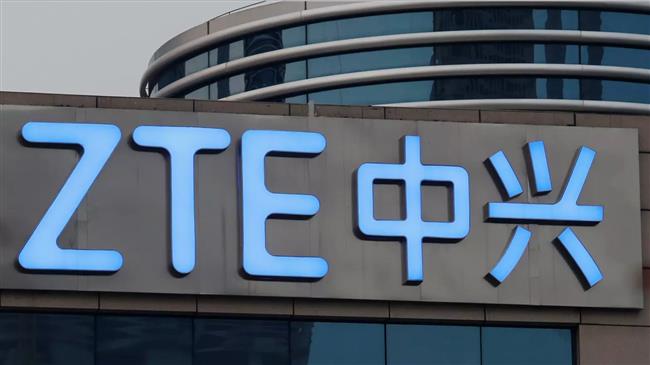 The US government has banned American companies from selling components to China's ZTE despite reaching a $1.2 billion settlement with the telecom giant in 2017 over trade with Iran.
The US had ZTE pay $1.2 billion in fines in March 2017 for allegedly shipping telecommunications equipment to Iran and North Korea in violation of unilateral American sanctions.
US authorities have now accused the company of breaching the terms of the settlement. ZTE, they say, has refused to discipline the employees responsible as per the agreement.
Last year, the US government forced the Chinese company to dismiss four senior employees but the US Department of Commerce says ZTE should also have disciplined 35 employees.
"Instead of reprimanding ZTE staff and senior management, ZTE rewarded them," US Commerce Secretary Wilbur Ross was quoted as saying Monday.
The Department of Commerce issued an order barring US exports of sensitive technology to the Chinese company for seven years.
The US government's fining of ZTE was already the largest criminal penalty in American history in an export control case. The new order means the Chinese telecom giant can no longer receive US components to incorporate into its products.
American companies are estimated to provide 25 percent to 30 percent of the components used in ZTE's equipment, which includes networking gear and smartphones. ZTE also sells handset devices to US mobile carriers.
Douglas Jacobson, an exports control lawyer who represents suppliers to ZTE, called the ban highly unusual and said it would severely affect the company.
"This will be devastating to the company, given their reliance on US products and software," Reuters quoted him as saying. "It's certainly going to make it very difficult for them to produce and will have a potentially significant short and long-term negative impact on the company."
The ban comes two months after a motion in US Senate to block the government from buying or leasing telecommunications equipment from ZTE or its Chinese rival Huawei over accusations that the companies might be spying on American officials.
On Monday, Britain's main cyber security agency said it had written to organizations in the telecommunications sector warning about using services or equipment from ZTE.
The US action also comes amidst a brewing trade fight between Washington and Beijing after the Trump administration announced tariffs on $50 billion worth of Chinese goods coming into the US, as well as planned tariffs on an additional $100 billion worth of Chinese goods.
It is playing into concerns that the continuing trade tension between the US and China could turn into a full-blown trade war, which would be damaging to the US economy.
China has unveiled its initial response to the tariffs, subjecting 128 US goods to new import taxes upon entrance to the Asian economic powerhouse.