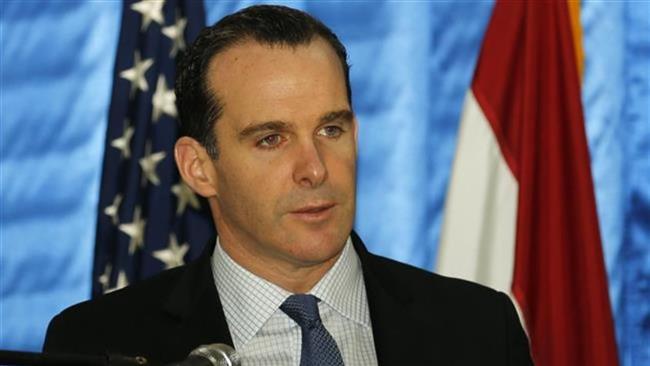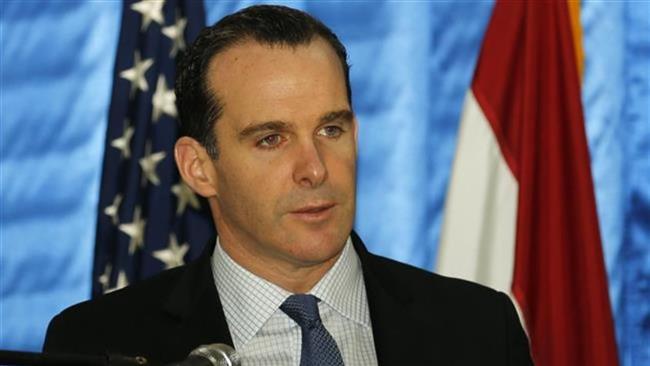 US officials have confirmed that a delegation from the White House has visited representatives from a coalition of Arabs and Kurds inside Syrian territory.
The delegation including senior US diplomat Brett McGurk met members of a Kurd-Arab alliance fighting Daesh (ISIL) inside Syria.
McGurk is President Barack Obama's envoy for the so-called international coalition against Daesh. He was accompanied by French and British officials, sources told AFP.
One Kurdish source close to the meeting said a "high-level military delegation from the international coalition" met Saturday with senior members of the so-called 'Syrian Democratic Forces (SDF)' alliance.
The visit is considered to be the first by a senior US administration official to the war-torn country. Kurdish sources say the two sides discussed ways to fight Daesh.
Sources said the discussions in the Kurdish town of Kobani covered "military plans" for the fight.
"These meetings will have an impact on many developments that will be seen in the area," they told the French news agency, without providing further details.
A US official said that McGurk visited Syria on the weekend to take stock of the campaign against ISIL extremists, but gave few other details.
"This visit and the discussions he had are in keeping with the special envoy's efforts to continue looking for ways to increase coalition pressure on ISIL," said the official.
Last year, US Senator John McCain along with some other top officials entered Syria. Damascus complained to the UN saying the visit was illegal.