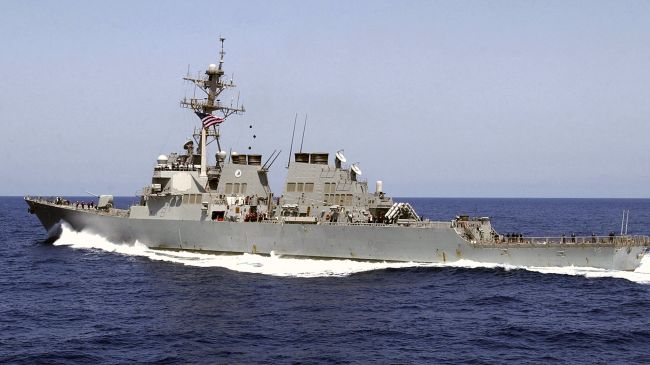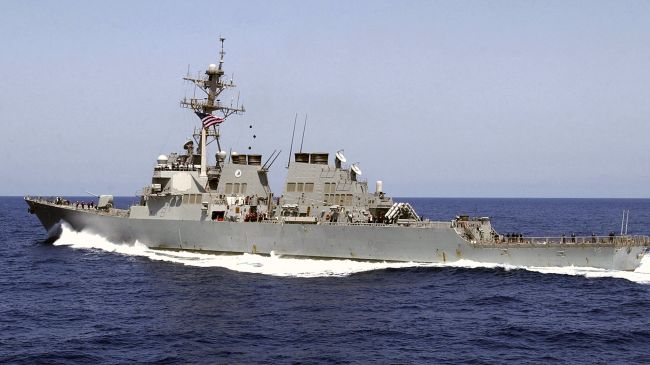 The United States is sending a warship to the Black Sea amid tensions between Ukraine and Russia, a Pentagon official said on Monday.
"We have decided to send a ship into the Black Sea. We expect it will arrive there within a week," said Pentagon spokesman colonel Steven Warren, without disclosing the name or type of the vessel citing "operational security."USS Donald Cook
Warren noted that the deployment of the Donald Cook was only aimed at reassuring regional partners. "The purpose is primarily to reassure our allies and partners in the region that we're committed to the region."
"We're still planning the details of our operations in the Black Sea but we expect port calls and exercises with other Black Sea nations."
He also said that none of the preplanned exercises would be taken place in Ukrainian ports.
The warship is the USS Donald Cook, a guided missile destroyer, an official from the Department of Defense told AFP.
The ship, recently upgraded, is now capable of firing SM-3 missiles, enabling it to function as part of the Aegis Ballistic Missile Defense System.
In order to serve as part of the proposed NATO missile shield, the warship was deployed at the Spanish naval base in Rota.
The United States has already sent another destroyer, USS Truxtun, to the Black Sea.
Last month, Ukraine's Crimea region rejoined Russia after residents in the peninsula voted in a referendum to break away from Ukraine.
Washington has already imposed targeted sanctions on a Russian bank and officials in Putin's inner circle over Russia's annexation of Crimea.