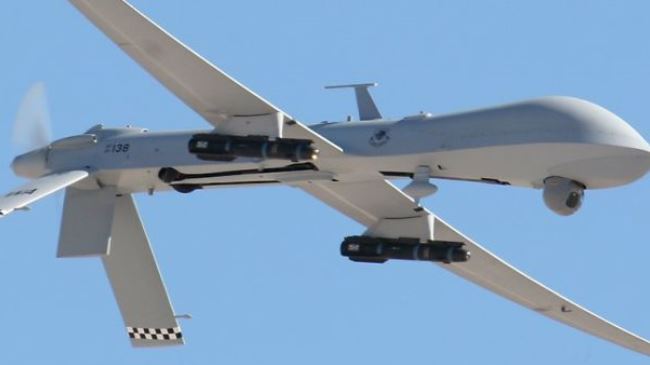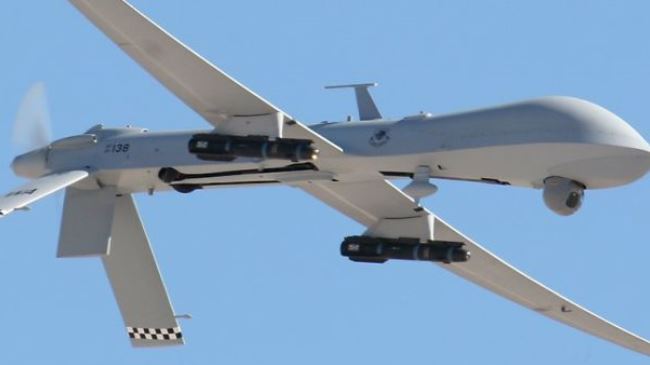 At least ten people have been killed following yet another bombing of Pakistan's tribal belt in the northeast of the country by US assassination drones.
According to local security sources, the US drones struck a compound and a vehicle at a small market in the town of Datta Khel near the Afghan border.
The sources further identified the casualties from the drone attack as militants.
The targeted village is located in the North Waziristan tribal area, where the Pakistani army has been engaged in fierce battles to destroy bases of pro-Taliban and al-Qaeda-linked militants.
This is while Pakistan considers the US assassination drone strikes as a breach of its sovereignty.
Islamabad has repeatedly protested the deadly strikes, which have continued in the tribal areas since 2004.
Washington claims the targets of the drone attacks are militants, but local officials and witnesses maintain that civilians have been the main victims of such raids over the past few years.
The drone strikes are part of the US government's official targeted killing policy, which calls for the assassination of potentially anti-US militants in Muslim counties in Asia and North Africa.