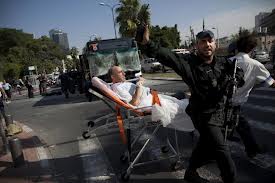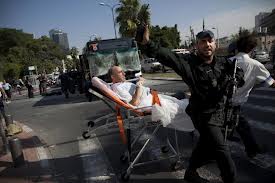 The US embassy in Israel closed its doors on Wednesday and sent home its staff following the bombing of a bus in Tel Aviv that injured 27 Israelis.
According to Israeli daily Yedioth Ahranot, the embassy has called on staff members and their families to remain in their homes until further notice.
The bus bombing, which took place near Tel Aviv's military headquarters, marks the first time the city has suffered a bomb attack since Israel's 2006 war against Lebanese Hezbollah.
The bus bombing comes amid Israel's weeklong military offensive against the Gaza Strip, in which at least 140 Palestinians have been killed – the vast majority civilians – and hundreds more injured.
During the same period, five Israelis have been killed by rockets fired by Gaza-based resistance groups.