Iran
Middle East
Great Satan US fearful dream Latest version of Raad missile successfully test-fired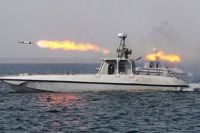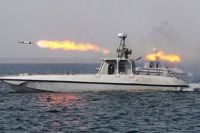 Spokesman for the Velayat 91 Naval Drills today announced the successful test-firing of the latest version of the surface-to-air Raad missiles by the Islamic Republic of Iran's naval forces.
According to Mehr News Agency, Rear Admiral Amir Rastgari said the Raad missile has been upgraded and installed on warship by experts of the Iranian navy's Research and Self-Sufficiency Jihad Unit.
Today is the 4th consecutive day of the Velayat 91 drills underway in the Hormoz Strait, Gulf of Oman, and the northern regions of the Indian Ocean till 18 degree latitude.