Africa
Middle East
North America
Palestine
Great Satan US formally removes Sudan from 'terror' blacklist after normalization with zionist regime
Washington has now formally withdrawn Sudan from its blacklist of state sponsors of "terrorism" after the African country's military-led government agreed to normalize ties with the Israeli regime, the US embassy in Khartoum declared.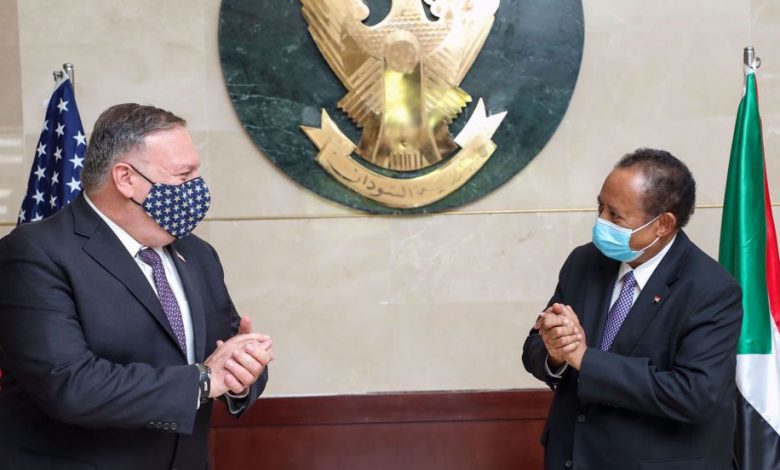 "The congressional notification period of 45 days has lapsed and the Secretary of State has signed a notification stating rescission of Sudan's State Sponsor of Terrorism designation is effective as of today (December 14), to be published in the Federal Register," the US embassy announced in a statement posted Monday on its official Facebook account.
The outgoing US President Donald Trump declared plans in late October to delist Sudan from the blacklist, a step desperately sought by the nation's transitional government – which came to power following the army-backed ouster of its long-time military ruler General Omar al-Bashir — as the "terrorism" designation severely hindered foreign investment.
The development comes 27 years after Washington placed the African country on its blacklist, accusing it of involvement in attacks on US targets in the region.
Trump sent his notice to Congress on October 26 and, under US law, a country exits the terror blacklist in 45 days unless Congress objects to the presidential directive — which it has not.
Last week, Sudan's Information Minister Faisal Mohamed Salih censured the country's military for developing relations with the Tel Aviv regime without informing civilian officials of the ruling council.
Salih further insisted that "matters related to normalization have actually been unilaterally seized by the military," also noting that an Israeli delegation's visit to military manufacturing facilities in Sudan last month had taken place without the cabinet's knowledge.
Sudan became the third Arab country — after the United Arab Emirates (UAE) and Bahrain — to be coerced into signing normalization deals with the Israeli regime as part of Trump's failed presidential campaign.
The normalization deal, which was condemned by Palestinians as a betrayal of their cause, also sparked massive protests throughout Sudan.
The civilian faction has repeatedly accused the military of taking steps toward normalization without its consent, casting doubt on a successful transition to democracy in the African country.
Sudan's governing council, which is comprised of six civilian and five military leaders, was founded in August 2019 after the military toppled Bashir in the wake of mass protests against his rule.