North America
Iran
Middle East
Great Satan US General Acknowledges Iran's Ballistic Missiles Precision
The head of US Central Command has been surprised by improvements in Iranian ballistic prowess, admitting the significant progress Tehran has made in its ballistic missile capabilities in recent years.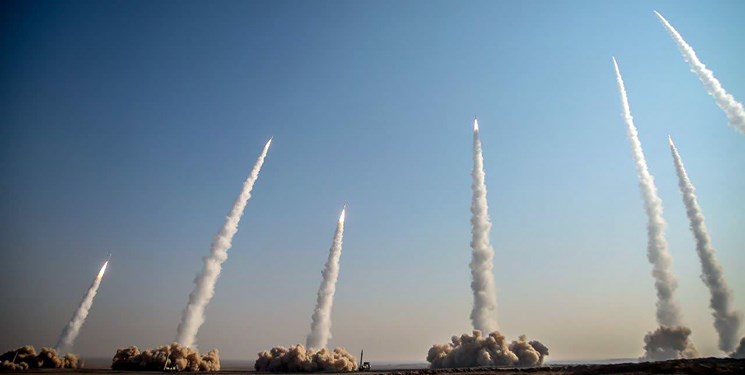 Iran has shown its missiles have a proven ability to strike targets with precision, Commander of US Central Command General Kenneth McKenzie told Time.
In January 2020, just days after assassination of Tehran's legendary anti-terror commander Lieutenant General Qassem Soleimani at the direct order of then-President Donald Trump, Ein Al-Assad, which houses US troops in Iraq's Al-Anbar province, found itself under fire from volleys of ballistic missiles launched from Iran, which is considered as the largest ballistic missile attack against Americans in history.
"Those missiles hit within tens of meters of their targets," McKenzie said, adding, "The one thing the Iranians have done over the last three-to-five years is they built a very capable ballistic missile platform."
US Soldiers Inside Missile-Showered Base Still Dealing with Trauma 1.5 Year After Iran's "Sci-Fi Movie-Like" Attackhttps://t.co/i19miBQH47 pic.twitter.com/20OSmUx4jV— Fars News Agency (@EnglishFars) August 9, 2021
Hours after Iran struck the American base, the United States came to surprise everyone after it declared victory. But after days and weeks of denial, Pentagon finally confirmed that at least 110 American forces have sustained traumatic brain injury in Iran's missile strikes.
Gen. Soleimani and deputy commander of Iraq's Popular Mobilization Units (PMU) Abu Mahdi Al-Muhandis were assassinated along with their companions in a US attack authorized by White House near Baghdad International Airport in early January 2020. Both commanders were admired by Muslim nations for eliminating the Washington-sponsored Daesh (ISIL or ISIS) Takfiri terrorist group in the region, particularly in Iraq and Syria.
The assassination has inflamed tensions between Washington and Tehran, and drew a harsh rebuke from Baghdad, prompting the Iraqi Parliament to pass a resolution ordering American forces to leave the country.
Tehran reiterates that its strategic objective is expelling the US troops from the region, naming it the true vengeance for the terror attack on its most popular commander.
On the sidelines of the 1st anniversary of the martyrdom of Gen. Soleimani in Tehran, Islamic Revolution Guards Corps (IRGC) Top Commander Major General Hossein Salami said Iran is fully ready to take revenge from the assassins of Gen.Soleimani, stressing that the very thought of revenge has caused a constant nightmare for the Americans.
"We are ready to confront any US move against Iran in the region," Salami stated, adding, "We are prepared to avenge the blood of the martyrs and liberate Muslims forever from the political, economic and cultural hegemony of the US."
"We assure our people that we will take revenge from the perpetrators of the terror attack on Martyr Lieutenant General Soleimani and his companions very harshly," he stressed.