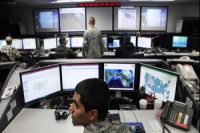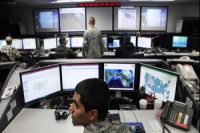 A report says the United States is assisting its allies in the Middle East to counter alleged cyber attacks from Iran.
On Sunday, the New York Times quoted senior US officials as saying the Obama administration began helping its Middle Eastern friends build up cyber defenses against alleged attacks form the Islamic Republic.
The report, however, did not mention which countries had signed up for the program.
Over the past few years, Iran has been a target of several cyber attacks.
Tehran has repeatedly accused the US and Zionist regime of carrying cyber attacks against targets in the Islamic Republic.
Iranian officials have described the US and Israeli cyber attacks targeting the country's peaceful nuclear program as a matter of global concern. Tehran has called for a new international legal instrument to counter the increasing wave of such attacks in the world.
The New York Times revealed in 2012 that US President Barack Obama secretly ordered a cyber attack with the Stuxnet computer virus against Iran in 2010 to sabotage the country's nuclear energy program.