North America
Middle East
Palestine
Great Satan US House approves $1 billion for zionist regime's 'Iron Dome' missile system
The US House of Representatives has overwhelmingly voted to give $1 billion to Israel for its so-called Iron Dome missile system.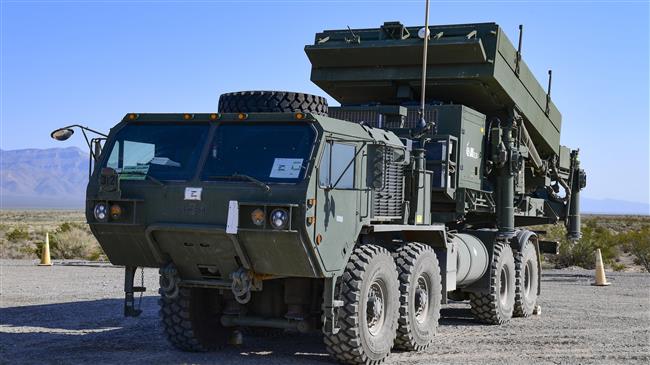 The move comes two days after the most liberal Democrats objected to the plan, forcing leaders to remove it from a broader spending bill.
The objection to the provision's inclusion in the broad spending bill came by a handful of progressive House Democrats, who have accused Israel of human rights abuses against Palestinians.
The progressive Democrats are needed for the bill to advance as Republicans refuse to back it since it would raise the debt ceiling.
On Tuesday, the House blocked the funding in an initiative spearheaded by Reps. Alexandria Ocasio-Cortez of New York, Mark Pocan of Wisconsin and Rashida Tlaib of Michigan. However, party leaders pledged to bring the matter up again later.
The removal of the Iron Dome funding made centrist Democrats angry and resulted in Republicans labeling the party as anti-Israel, despite a long tradition in the US Congress of strong support from both parties for the regime.
On Thursday, in a 420 to 9 vote, the House passed the measure which was sent to the Senate. Eight Democrats and one Republican voted against the measure.
Israeli Prime Minister Naftali Bennett thanked both parties in the House for their support. "Those who try to challenge this support got a resounding response today," he said in a statement.
The liberal Democrats have slammed US-Israel policy, arguing there should be more concern for human rights issues like Palestinian civilian casualties.
"We should also be talking about the Palestinian need for protection against Israeli attack," Tlaib said during debate.
The US has already provided over $1.6 billion for Israel to develop and build the Iron Dome system, according to a US Congressional Research Service report last year. The funding indicates perennially strong support for aid to Israel among both Democrats and Republicans.
The contention over the Iron Dome came despite the system's failure to fully intercept rockets launched by Palestinian factions like the Hamas resistance movement during the Zionist regime's aggressions on the Muslim nation.