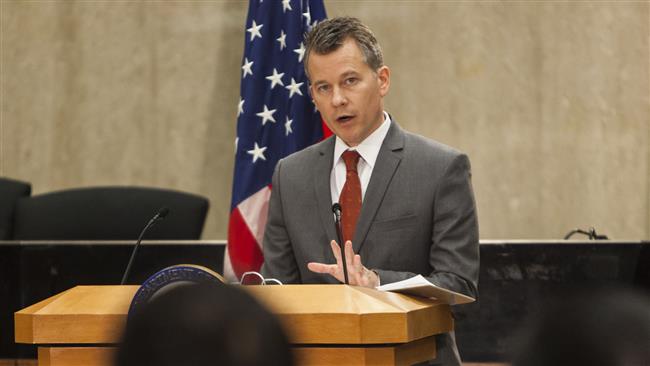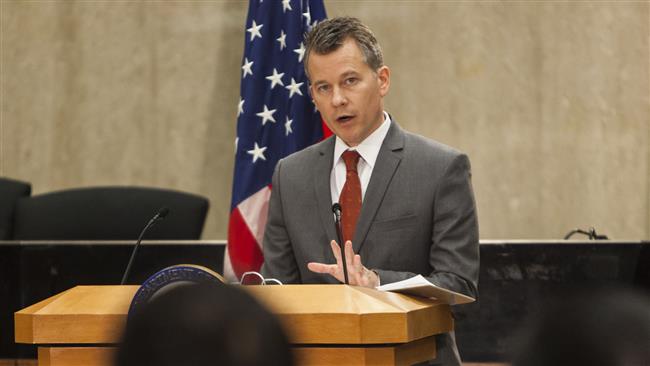 The United States says sanctions imposed on Iran would be lifted in "a phased manner" as part of a final nuclear agreement between Tehran and the P5+1 group of countries.
"Sanctions will be suspended in a phased manner upon verification that Iran has met specific commitments under a finalized joint comprehensive plan of action," State Department spokesman Jeff Rathke said on Thursday.
Iran insists all sanctions should be removed once a framework understanding reached in Switzerland last week is finalized.
Iran and the P5+1 group – the US, Britain, France, China, Russia and Germany – along with officials from the European Union reached a mutual understanding on Tehran's nuclear program in the Swiss city of Lausanne on April 2.
The two sides are set to start drafting a final accord, dubbed the Joint Comprehensive Plan of Action (JCPOA), which is expected to come until the end of June.
If a final deal is reached, it would lift all international sanctions imposed against the Islamic Republic in exchange for certain steps Tehran will take with regard to its nuclear program.
The pace at which the illegal sanctions imposed on Iran will be removed is one of the outstanding issues that still has to be worked out in the final agreement.
Iranian President Hassan Rouhani said on Thursday that Tehran would not sign any final nuclear accord unless "all economic sanctions are totally lifted" on the first day of the implementation of the deal.
Iranian President Hassan Rouhani
On Sunday, the Iranian president said that the nuclear understanding reached in Switzerland seeks removal of all anti-Iran sanctions, not their suspension.
"We have never negotiated the suspension of sanctions and if it were the case, there would be no agreement," Rouhani said.
But the US State Department spokesman insisted on Thursday that the framework agreement foresees a gradual lifting of international sanctions.
"The process of sanctions suspension or relief will only begin after Iran has completed its major nuclear steps and the breakout time has been increased to at least a year," he said.
"So that's consistent with what we said over the last week or so, and that was agreed upon by all the parties in Lausanne," he said.
The illegal sanctions on Iran have been imposed based on the unfounded accusation that Tehran is pursuing non-civilian objectives in its nuclear energy program.
Iran rejects the allegation, arguing that as a committed signatory to the nuclear Non-Proliferation Treaty (NPT) and a member of the International Atomic Energy Agency (IAEA), it has the right to use nuclear technology for peaceful purposes.
In addition, the IAEA has conducted numerous inspections of Iran's nuclear facilities but has never found any evidence showing that Iran's civilian nuclear program has been diverted to nuclear weapons production.