Afghanistan
Great Satan US-led forces admit killing Afghan civilians in airstrike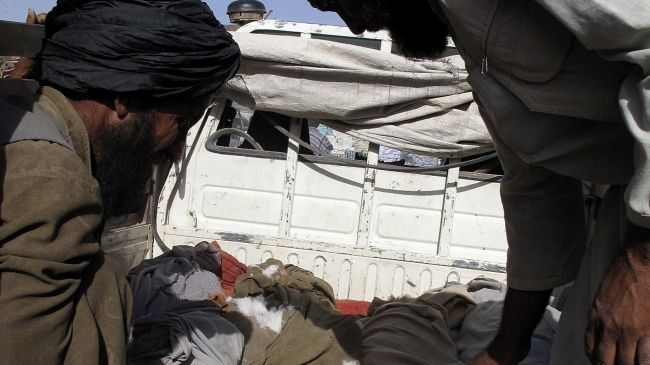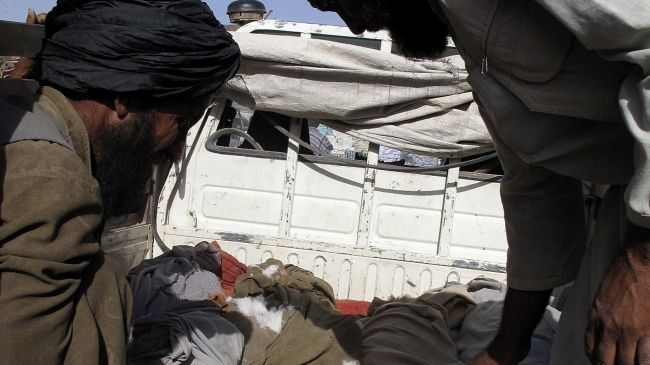 US-led forces have admitted that at least six Afghan civilians were killed in their last week airstrike in the country's troubled southern province of Helmand.
NATO's International Security Assistance Force (ISAF) on Tuesday confirmed the death of the victims, all members of the same family, in the May 4 attack.
"At this point in the investigation we are able to confirm the incident and will be formally apologizing in the next couple of days to the family," Lieutenant Colonel Stewart Upton of ISAF's southwest regional command stated.
The Helmand provincial governor's office issued a statement saying that the family was killed in an airstrike last Friday after ISAF checkpoints came under attack in the Sangin district.
"Unfortunately six members of the family including two boys, three girls and one woman were killed as a result of the incident," the statement said.
Tens of civilians have been killed in NATO bombardments in several provinces in recent days, it added.
On Monday, Afghan President Hamid Karzai summoned NATO's military commander and the US ambassador to warn that civilian deaths threaten the newly signed strategic pact between Kabul and Washington.
Karzai told ISAF Commander General John Allen and US Ambassador Ryan Crocker that if Afghan lives were not protected, the deal would "lose its meaning."
On May 1, Karzai signed the Strategic Partnership Agreement with his US counterpart Barack Obama. The agreement extends the US military presence in Afghanistan a decade beyond the foreign militaries' panned withdrawal from the country in 2014.
Iran and several other regional countries have expressed concern about the controversial pact, which would allow thousands of US troops to stay in Afghanistan until at least 2024.
Hundreds of civilians have lost their lives in the US-led operations in various parts of Afghanistan over the past few months, with Afghans becoming increasingly outraged at the seemingly endless number of the deadly assaults.
The United States launches airstrikes on Afghan residential locations, claiming to be targeting militants. However, local sources indicate that the main victims of the US-led offensives are civilians.