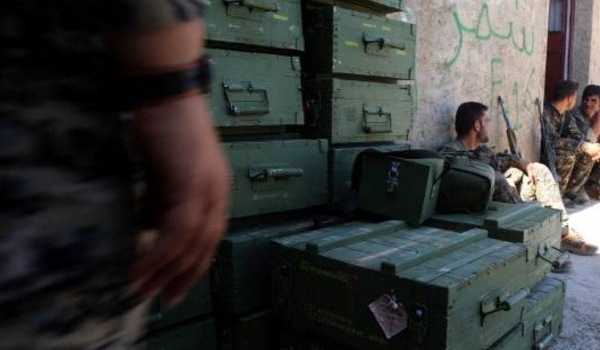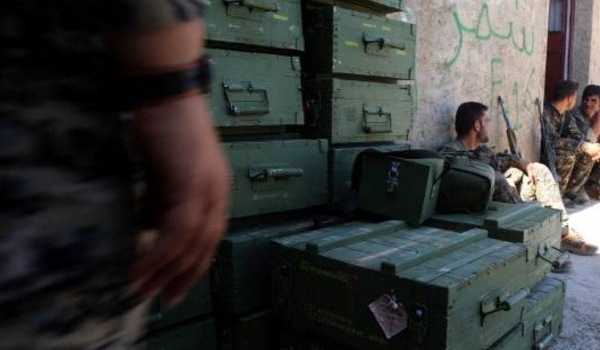 The Syrian army discovered a large number of weapons and ammunition, including US-made missiles and Israeli weapons in one of the terrorists' strongholds in Quneitra which was retaken recently.
The army troops found an arms and ammunition cache of the terrorists during the purging operations in the two towns of al-Rafid and al-Bariqah in Quneitra province on Wednesday.
The large amount of weapons included different types of missiles like the US-made TOW missiles and Israeli-made grenades.
In a relevant development late August, the Syrian army discovered a depot of arms and ammunition that contained American missiles during a clean-up operation in a region in Northwestern Hama once under terrorists' occupation.
The army's engineering units found a depot of arms and ammunition in terrorists' positions in Toloul al-Hamr in Northwestern Hama.
A large volume of arms and ammunition, different missiles, rockets and projectiles, including seven US-made TOW anti-tank missiles, tank cannons, BMP vehicles and a large volume of bullets were founded in the depot.
Also last month, the army men carried out mop-up operation in Hawz Yarmouk region in Western Dara'a, discovering a large depot of ISIL's arms with a large volume of weapons and munitions.
A large volume of C4 explosive material and Israeli missiles were found in the depot.