North America
Great Satan US Navy commanders face negligent homicide charges over collisions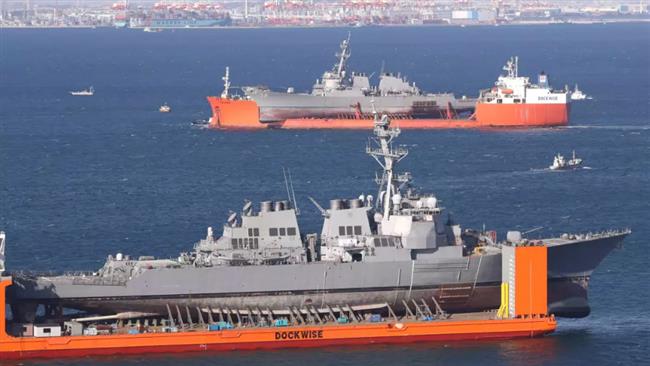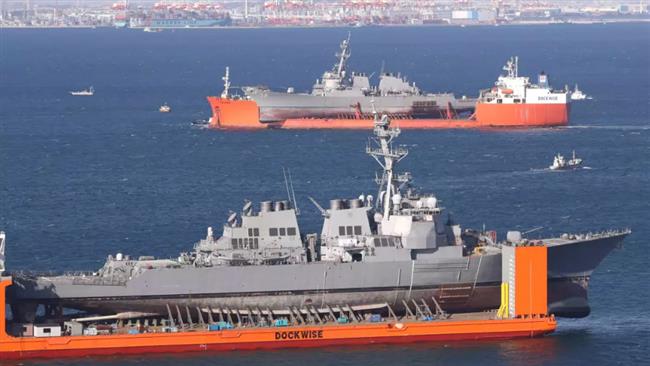 The US Navy says it will charge commanders of two destroyers involved in collisions last year which claimed the lives of 17 sailors.
The former commanding officers of the Arleigh Burke-class destroyers face charges including "dereliction of duty, hazarding a vessel, and negligent homicide," the Navy said in a statement on Tuesday.
The USS John S. McCain collided with an oil tanker in August 2017, leaving 10 sailors dead, while the USS Fitzgerald smashed into a cargo ship in June, killing seven.
"Courts-martial proceedings/Article 32 hearings are being convened to review evidence supporting possible criminal charges against Fitzgerald members," as well as the commander of the John S. McCain, the Navy said in a statement.
"The announcement of an Article 32 hearing and referral to a court-martial is not intended to and does not reflect a determination of guilt or innocence related to any offenses," the statement added.
The fatal collisions indicated leadership failures and highlighted the fact that sailors do not pay proper attention to busy shipping lanes.
Ten US Navy sailors are missing after a US warship collided with a merchant ship east of Singapore.
"Both of these accidents were preventable and the respective investigations found multiple failures by watch standers that contributed to the incidents," Chief of Naval Operations Admiral John Richardson said in a report on the collisions.
Several senior officers, including the commander of the Seventh Fleet, have already been sacked as a result of the collisions.
Some Navy officials have cited frequent deployments, delayed maintenance, nearly a decade of budget constraints and reductions in resources devoted to training as factors contributing to such events.
US Navy vessels were also involved in two more collisions in Asia last year. In January, the USS Antietam ran aground near its base in Japan, and in May, the USS Lake Champlain collided with a South Korean fishing vessel.