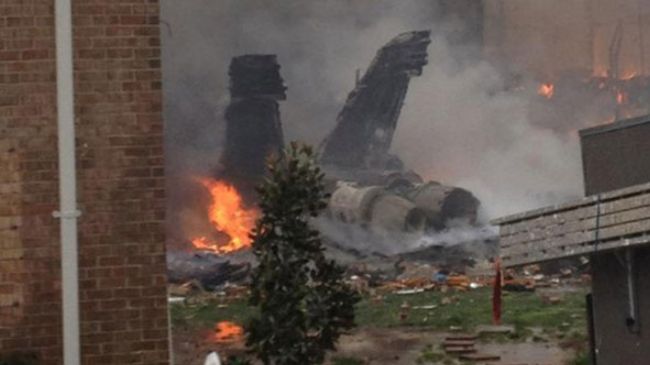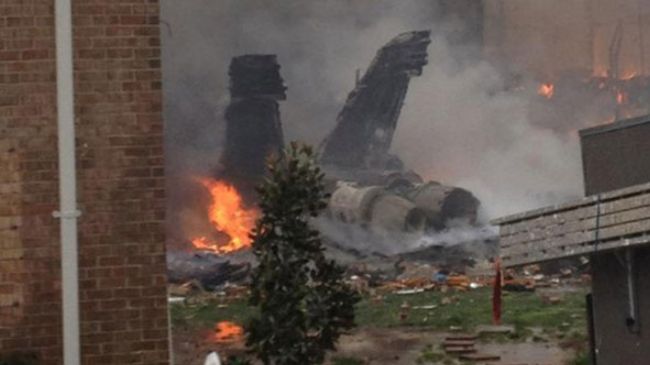 Great Satan US Navy F-18 aircraft has crashed into an apartment building in a residential area near Virginia Beach, Virginia, military officials say.
The incident happened in the Hampton Roads area at around 12:08 p.m. local time (1608 GMT) on Friday.
The two crew members onboard the aircraft ejected "safely," according to a US Navy official.
There have been no reports of deaths so far and the cause of the crash is still unknown. Local officials, however, said three people, including the pilot, were injured.
Four buildings near the crash scene were also damaged.
The Hampton Roads area in Virginia has a large concentration of military bases.
In December 2008, four members of one family were killed when an F/A-18D fighter jet crashed in a residential area in San Diego, California, while returning to Marine Corps Air Station Miramar, after a training exercise. Two homes were also destroyed in the deadly incident.