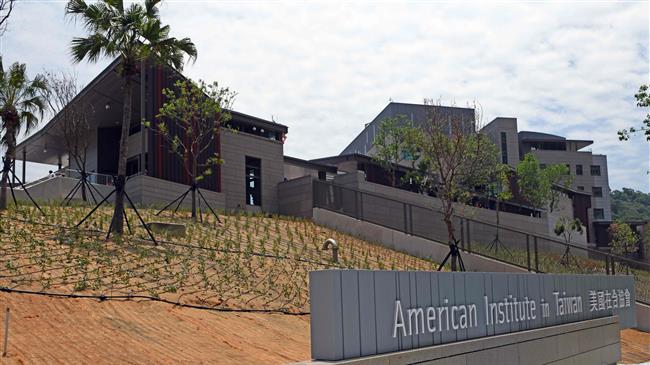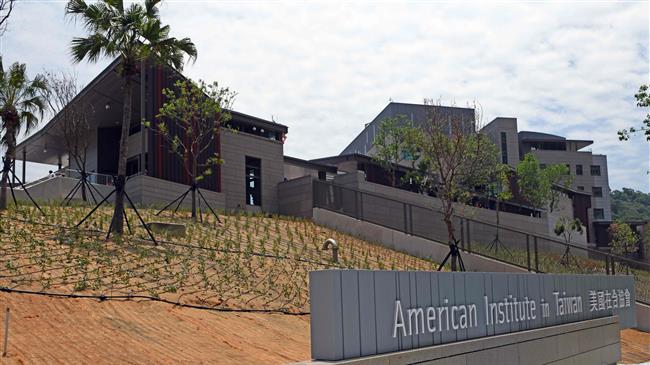 The United States has opened a de facto embassy in Taiwan, highlighting Washington's willingness to use its relations with the self-ruled island against China, which claims sovereignty over it.
Marie Royce, the US assistant secretary of state for educational and cultural affairs, unveiled a new, 256-million-dollar complex for the so-called American Institute of Taiwan (AIT), an institution that was initially opened after the US switched diplomatic recognition to Beijing decades ago.
The AIT has until recently been operating in a small air base.
"We have faced many trials along this journey, but we have risen to the challenge at every turn, knowing that our shared commitment to democracy would see us through," said Royce, who is the highest-ranking US diplomat to visit Taiwan since 2015.
China claims sovereignty over Taiwan, and almost all world countries — including the US — recognize that sovereignty under a policy known as "One China."
Yet, Washington has from time to time flirted with the idea of recognizing Taiwan as independent. Ever since severing diplomatic ties with Taipei in 1979, Washington has remained the island's strongest ally and only foreign supplier of weapons.
US President Donald Trump has in particular been playing up the Taiwan card against China. In March, he signed new rules that would allow senior US officials to travel to Taiwan to meet their Taiwanese counterparts and vice versa.
The Trump White House is engaged in a trade dispute with Beijing, and the overtures to Taiwan may be seen as an attempt to strengthen Washington's hand in that dispute.
Taiwanese President Tsai Ing-wen, who attended the Tuesday ceremony, said the new complex marked a reaffirmation by both sides of their commitment to a "vital relationship."
"The friendship between Taiwan and the US has never been more promising. The great story of Taiwan-US relations remains to be filled with the efforts of those that will one day occupy this building," Tsai said, adding that nothing could come between them as long as they stood together.
AIT Director Kin Moy said during the ceremony that the new complex would serve as a representative office later this summer.
The expansive new site occupies 6.5 hectares, including Chinese gardens, in Taipei's Neihu district. The new office will have nearly 500 American and local employees, while the former building had a staff of 30.
China files 'stern' objection
China's Foreign Ministry said on Tuesday that it had filed stern representations with the US about the opening of the new complex.
Foreign Ministry spokesman Geng Shuang made the comments at a daily news briefing.
Tensions between China and Taiwan have risen since President Tsai was elected into office in 2016. Beijing suspects Tsai intends to press for formal independence, which would cross a red line for Chinese leaders.
China and Taiwan split amid a civil war in 1949, and Beijing pursues reunification. Chinese officials have not ruled out the military approach to achieving that goal.
The Chinese military has conducted a series of military maneuvers near the island in recent months. In January, China sailed its aircraft carrier Liaoning through the Taiwan Strait in an unmistakable show of force.
Chinese fighter jets have reportedly carried out more aerial drills around Taiwan- the latest round of military maneuvers near the self-ruled island.
Moreover, Taiwan has lobbied Washington to sell it more advanced military hardware, including new warplanes, to reinforce its defenses.