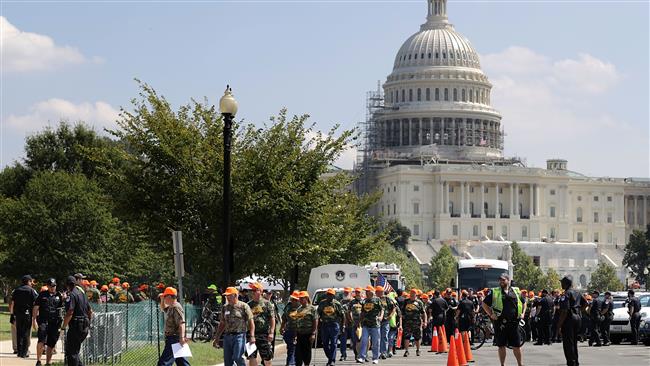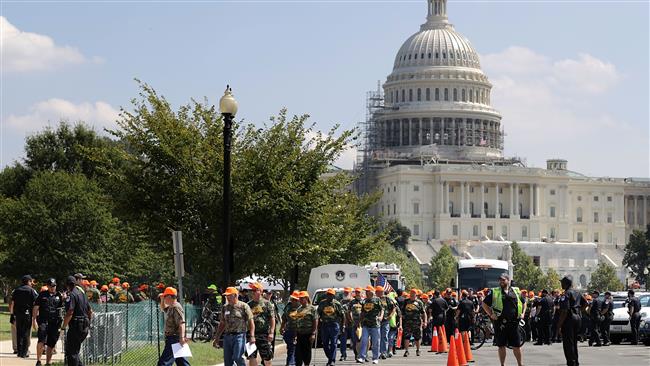 The US House of Representatives in Congress has passed another anti-Iran bill to prohibit the White House from making cash payments to the Islamic Republic.
The legislation, passed by a 254 to 163 vote, was a rebuke of the Obama administration's decision to send Tehran what Republicans charge was "ransom" on the same day US prisoners were released.
The legislation, which was pushed by Republicans, also requires the Obama administration to notify Congress before any payments are made to Iran.
Obama has already threatened to veto the measure. White House officials argued that the measure would effectively make it impossible to settle any outstanding claims with Iran.
The recent money transfer to Iran took place as a settlement to a decades-long arbitration case. In January and February, the US government paid a total of $1.7 billion in cash to Tehran.
Republican lawmakers blasted the payment, calling it ransom money paid to Iran to release four American prisoners. The Obama administration rejected the allegation, saying the money was used as leverage against Tehran.
Thursday's measure is just the latest in a series of steps Republican lawmakers have taken to criticize President Barack Obama's pursuit of the nuclear deal with Iran.
The nuclear accord, called the Joint Comprehensive Plan of Action (JCPOA), was inked between Tehran and the P5+1 group of world powers, namely Russia, China, France, Britain, the US and Germany on July 14, 2015.
The deal, which took effect in January, ended decades of economic sanctions against Iran in exchange for restrictions on its nuclear program.
However, Iran says that the promised economic benefits have yet to materialize, and that it still does not have access to global financial markets.