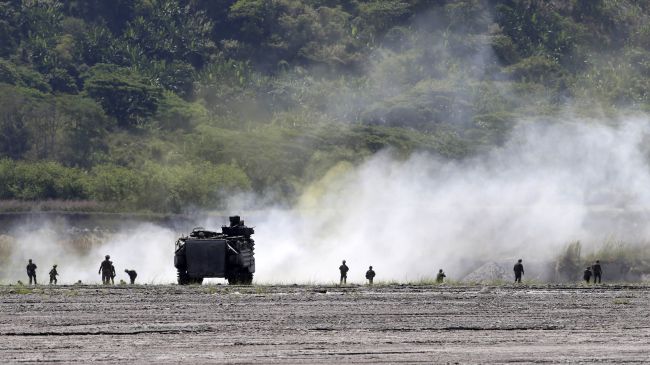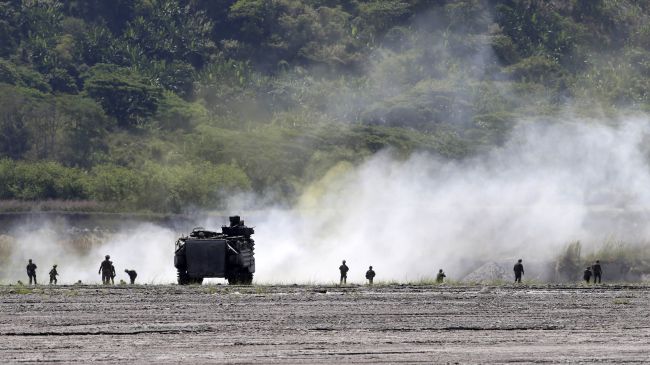 The United States and the Philippines are conducting joint military exercises in Tarlac Province of the Southeast Asian country's Central Luzon region.
The drills were held on Friday as the two countries continued their annual Balikatan (Shoulder-to-Shoulder) exercises that kicked off on April 5 and are to last until April 17.
More than 8,000 US and Filipino soldiers, 30 military aircraft and three naval vessels were taking part in the joint war game. The troops held live-fire exercises in Tarlac Military Testing Ground, also known as Crow Valley, practicing assault tactics with amphibious vehicles.
The drills come amid a tense dispute between the former US colony and China over territories in the South China Sea.
Manila has described the bilateral military activities as vital for its security, while the US military insists the drills are not targeted at any country.
Washington has deployed a dozen F/A-18 fighters to the Philippines for the joint drills, the first time it has sent so many of the aircraft there.
This comes amid mounting tensions on the Koreas Peninsula and rising prospects of an impending war between the United States and North Korea. Tensions sharply heightened after the US dispatched nuclear-capable B-52s and B-2 stealth bombers to participate in joint military drills with South Korea.
The moves prompted Pyongyang to step up its war rhetoric, authorizing its army to launch preemptive nuclear strikes on the US. North Korea has also said its military should be prepared to attack "all US military bases in the Asia-Pacific region, including the US mainland, Hawaii, and Guam" as well as South Korea.
Analysts believe Washington's provocative moves against North Korea are conducted with the ultimate aim of encircling US arch-rival China, while others say the US is posing a nuclear threat to China and Russia by fueling the crisis on the Korean Peninsula.