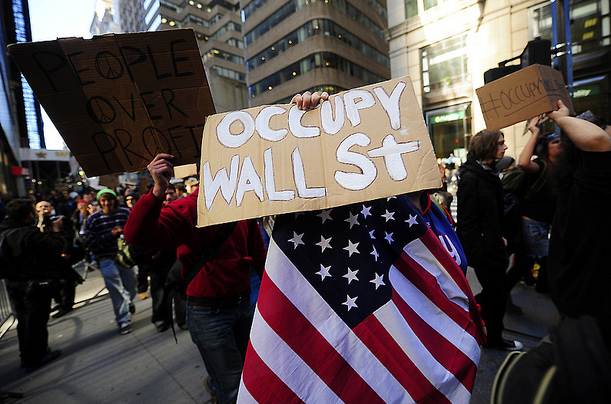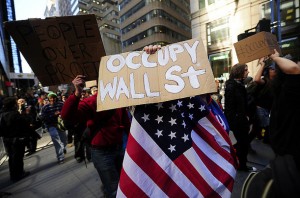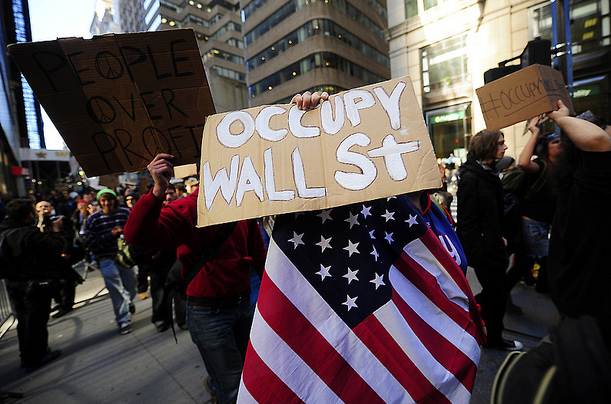 New York police arrested protesters celebrating the six-month anniversary of Occupy Wall Street by massing on a square near the stock exchange over the weekend.
Chaotic scenes unfolded at Zuccotti Park in Manhattan's financial district overnight Saturday-Sunday when officers broke up the peaceful rally by about 600 people at the site where the Occupy movement started last September.
There were no immediate official figures on the total number of arrests but AFP reporters saw more than a dozen.
Three women hurt in the clashes were seen in an ambulance and several other ambulances were deployed to the site, their sirens joining the wailing of police squad cars that raced down the neighborhood's narrow streets.
By the early hours of Sunday demonstrators had dispersed from the area, but a heavy police presence remained there.