North America
Great Satan US, Puppet Philippines kick off joint military exercise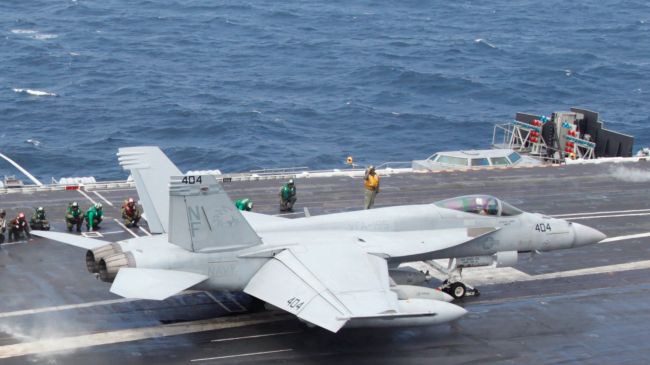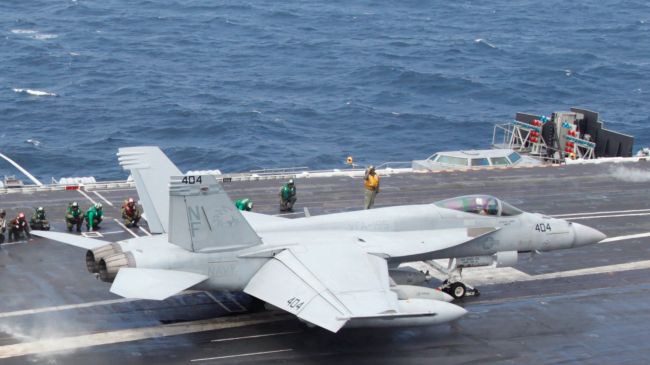 The United States and the Philippines have launched a joint military exercise involving 8,000 troops, a dozen US F/A-18 Hornet fighter jets, and three warships amid a territorial dispute between the Philippines and China.
The 12-day Balikatan maneuver began on Friday. The military exercise will include combat drills and simulated rescue work for natural disasters.
In a speech at the Philippine military headquarters in Manila, Filipino Foreign Secretary Albert del Rosario accused China of putting "regional peace" and "stability" at peril for its illegal actions in the South China Sea.
"For our region excessive and exaggerated maritime and territorial claims have not only created uncertainty but have undermined the rule of law," Rosario stated.
Tensions between the Philippines and China started on April 8, 2012, following a naval standoff between the two countries in the South China Sea over the region's shoal, which both sides claim as their territory.
"Balikatan, with its complicated and complete set of exercises, is an important contribution in not only preparing both our armed forces to work together but also in building my country's own capacity to defend itself," Rosario said.
The joint military exercise began amid rising tension in the Korean Peninsula, where North Korea has warned that its military is cleared to carry out an attack on the United States using "nuclear" weapons.
War of words escalated after the participation of the United States' nuclear-capable B-52s and B-2 stealth bombers in its joint military drills with South Korea.