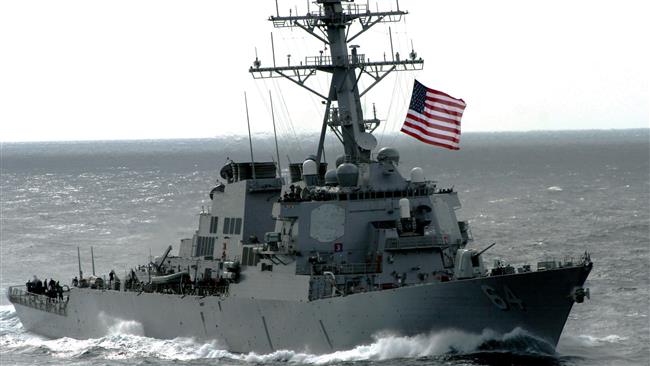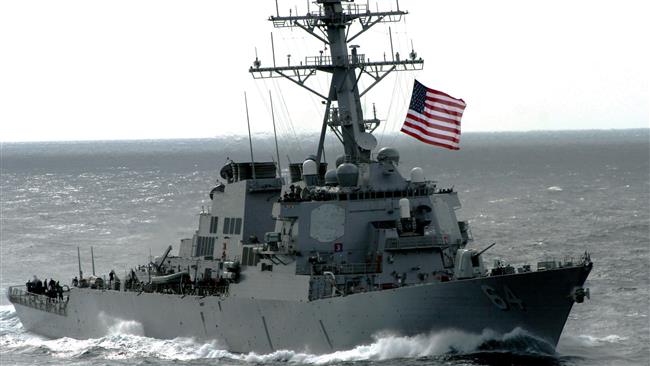 The United States and Ukraine are co-hosting naval drills joined by over a dozen countries in the Black Sea amid tensions between the West and Russia over the crisis in eastern Ukraine.
The 12-day multinational naval exercise, code-named Sea Breeze 2017, started on Monday and will last until July 23 near the Ukrainian port city of Odessa in the northwestern part of the Black Sea.
The Ukrainian Defense Ministry said the wargames will feature 31 vessels, 29 aircraft and over 3,000 troops.
The maneuvers are attended by maritime forces from 16 countries, including Turkey, Britain, Greece, Canada, Italy, Belgium, Bulgaria, Lithuania, Norway, Sweden and France.
The multinational forces will practice "planning and conducting operations in compliance with NATO standards," said the Ukrainian Defense Ministry.
Anti-submarine and anti-ship warfare, air defense, mine clearance and hostage rescue will be the focal points of the exercises.
The USS Hue City and USS Carney along with a US Navy P-8A Poseidon patrol aircraft will be taking part in the drill, according to the Sixth Fleet.
Commenting on the drills, Vice Admiral Igor Voronchenko, commander of the Ukrainian Navy, called the Black Sea as a "crisis region" in light of the reunification of the Crimean Peninsula with the Russian Federation as well as the conflict in eastern Ukraine.
The drills "provide us significant support in achieving NATO standards… and manifest the desire of the Ukrainian people to enter the family of civilized peoples of the world," he said.
Ties between Russia and the Western states soured after people in the Crimean Peninsula decided in a 2014 referendum to separate from Ukraine and rejoin Russia.
The West brands the development as Moscow's annexation of the territory.
The US and its Western allies also accuse Moscow of having a hand in the crisis in eastern Ukraine, which has been the scene of fighting between Kiev's troops and pro-Russia forces. The Kremlin strongly rejects the claim.
Since 2014, NATO has been building up its military presence near the Russian border, prompting concerns in Russia.