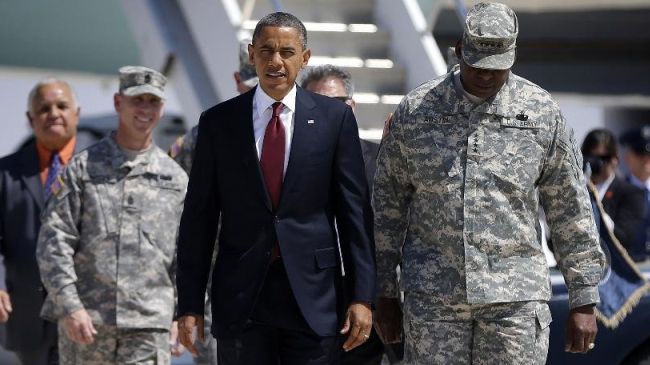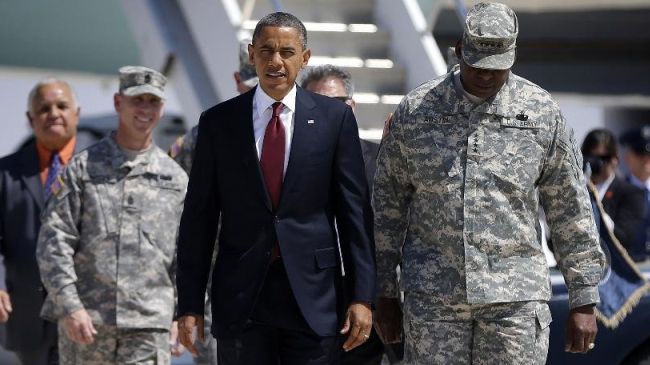 Zionist US President Barack Obama says after spending the past decade fighting wars, the United States is now stronger and more respected around the world.
"We're winding down a decade of war, we're destroying terrorist networks that attacked us and we've restored American leadership," Obama said on Friday at the United States' Fort Bliss Army post in El Paso, Texas.
Obama is on a trip to mark the second anniversary of the end of US invade mission in Iraq.
Nearly 8,000 foreign troops, including about 6,600 US soldiers, have died in the wars in Afghanistan and Iraq since October 2001.
The increasing number of military casualties in Afghanistan has caused widespread anger in the United States and other NATO member states, undermining public support for the Afghan war.